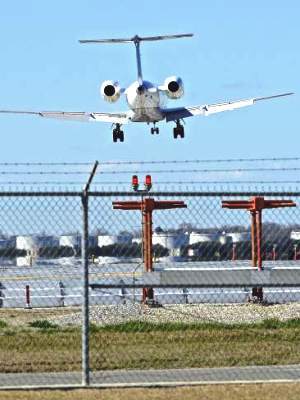 An Orleans Parish man is suing his employer, alleging non-compliance with labor law in regard to workplace practices.
Rodney Pointer, individually and on behalf of others similarly situated, filed a class action lawsuit Aug. 11 against Flight Services & Systems Inc. in U.S. District Court for the Eastern District of Louisiana, alleging infringement of the Fair Labor Standards Act (FLSA).
According to the complaint, Pointer was a ramp agent, and Flight Services willfully and deliberately failed to pay him and similarly situated employees the correct overtime rate for hours worked in excess of 40 per week, a violation of employment law.
According to the suit, the U.S. Department of Labor investigated the defendant's pay practices in 2012 and ordered the firm to pay $53,000 in back wages and penalties.
The plaintiff alleges Flight Services failed to furnish itemized paychecks even after he requested copies. As a non-exempt employee, Pointer states he and other class members are entitled to minimum wage for regular hours and overtime compensation for time worked in excess of 40 hours per week.
Pointer seeks declaratory relief, unpaid back wages, liquidated damages, pre- and post-judgment interest, attorney fees, expenses and court costs. He is represented by attorney Christopher Williams of Williams Litigation in New Orleans.
U.S. District Court for the Eastern District of Louisiana case number 2:15-cv-03398-NJB-JCW.