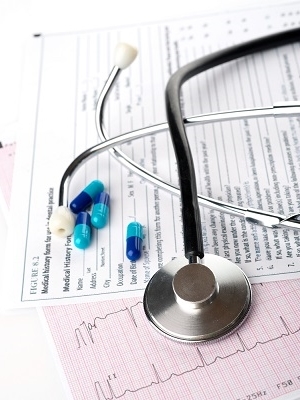 NEW ORLEANS – A Nebraska couple is suing Johnson & Johnson and others for marketing an allegedly unsafe drug designed to prevent strokes.
Willard and Marilyn Gammel filed a lawsuit Dec. 4 in U.S. District Court for the Eastern District of Louisiana against Janssen Research & Development, formerly known as Johnson & Johnson Pharmaceutical Research and Development; Janssen Ortho; Janssen Pharmaceuticals Inc., formerly known as Janssen Pharmaceutica Inc. or Ortho-McNeil-Janssen Pharmaceuticals Inc.; Bayer Healthcare Pharmaceuticals Inc.; Bayer Pharma AG; Bayer Corp.; Bayer Healthcare; and Bayer AG, alleging fraud and negligence.
According to the complaint, those treated with Xarelto, a blood thinner for stroke prevention and treatment, suffered severe, permanent side effects, such as bleeding, shortened life expectancy and loss of earnings. Willard Gammel was prescribed Xarelto from May to December 2013 and experienced a gastro-intestinal bleed as a result of using the drug, the complaint states.
The plaintiffs seek punitive and compensatory damages to be determined by a jury, plus interest and litigation costs. They are represented by attorneys Annesley H. DeGaris of the DeGaris Law Group in Birmingham, Alabama, and Gregory M. Feather of Handler, Henning & Rosenberg in Harrisburg, Pennsylvania.
U.S. District Court for the Eastern District of Louisiana Case number 2:15-cv-06514