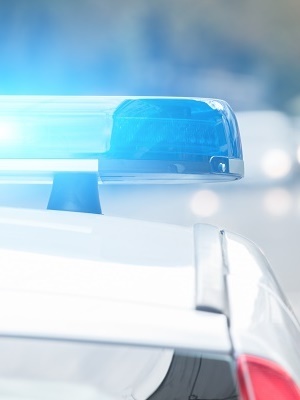 NEW ORLEANS — A whistleblower suit was filed recently in U.S. District Court against the Gretna Police Department by former officer Daniel Swear, who alleges that the department instituted a quota system last December despite Louisiana law prohibiting such systems.
"The reason that quotas are banned is because they are an invitation to police misconduct," Marjorie Esman, director of the American Civil Liberties Union Louisiana, told the Louisiana Record. "They put the officer in a situation where they have to make a set number of arrests whether they are justified or not just to keep their job."
The lawsuit alleges the Gretna police officers are required to write three traffic tickets per day and make at least one arrest every two days.
"Why three and one?" Esman asked. "Where's the scientific evidence that those numbers are appropriate for what's going on in the community?"
Quotas for police officers have been illegal in Louisiana since 2008, pursuant to La.R.S. 40:2401.1. The law states that no police department can establish "formally or informally" a plan to evaluate or discipline a law enforcement officer on the basis of that officer making a predetermined number of arrests or issuing a specified number of traffic citations.
Swear said in the suit that in December 2014 he attended a mandatory meeting where he learned that the department was instituting the quota and that disciplinary action would be leveraged against officers who did not comply.
Soon after the meeting, Swear began voicing his concerns to friends and family, as well as to other police officers. Swear, who joined the department in 2010, said that he approached Police Chief Arthur Lawson and Captain Scott Vinson, who are both named in the suit, with his concerns about the legality of the quota system. He told them that he was unwilling to participate in such a program.
The lawsuit stated that Swear was disciplined and subsequently discharged from employment for speaking out against the quota system and for refusing to participate.
Deputy Police Chief Anthony Christina recently told The New Orleans Advocate that "at one point there was disciplinary action because of adherence to rules and regulations," but said that Swear made a choice to leave the department to attend college.
Swear also brought his concerns to the FBI. The lawsuit stated that an FBI agent met with Swear several times to discuss the quota system. Christina said, however, that federal authorities have not contacted the department about the allegations. The FBI has declined comment on the case.
The lawsuit levels several accusations against Vinson and Lawson including First Amendment discrimination and retaliation, and failure to adhere to the minimum statutory requirements before terminating Swear. Swear is seeking damages under Louisiana's whistleblower law as well as a permanent injunction that will bar the department from enforcing a quota system.
Christina denied all claims made by Swear. He said that the department expects officers to be proactive in their approach to policing but that, "the Gretna Police Department does not have a quota system and has never had a quota system."
Swear's attorney did not respond to requests for comment.