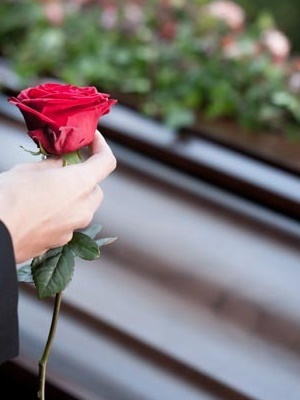 NEW ORLEANS – A widow of a deceased helicopter pilot is seeking damages against Rolls-Royce alleging that a defect in its turbine engine was responsible for the death of her husband.
Colleen Ricks, individually and in her capacity as parent, guardian, and next friend of her children, KR and HR, and as personal representative of the estate of Brandon Seth Ricks, her deceased husband, filed a lawsuit on March 30 in the U.S. District Court for the Eastern District of Louisiana against Rolls-Royce Corp., claiming that the company is liable for the death of Brandon Seth Ricks.
Colleen Ricks asserts that Brandon Seth Ricks was a helicopter pilot in contract with the U.S. Forest Service to assist in a controlled burn on March 30, 2015. Ricks allegedly was piloting a Model 206 L-1 Bell Helicopter and departed from Dean Griffin Memorial Airport in Wiggins, Mississippi at approximately 1:34 p.m. with two U.S. Forest Service personnel on board. At around 2:35 p.m., the helicopter Ricks was piloting suddenly and without warning experienced an alleged catastrophic engine failure and loss of power. The helicopter allegedly impacted the ground, resulting in the death of Ricks and one passenger and the serious injury of the other passenger.
An eye-witness report allegedly described a sound consistent with a loss of power before the helicopter hit the ground. Colleen Ricks alleges that this catastrophic engine failure was due to the improper design and manufacture of defendant's model 25-C30P turbine engine. She asserts that the engine would develop cracks in the exhaust system under ordinary operations, which would lead to engine failure. The cracks were allegedly difficult to visually detect unless directed by the manufacturers.
Colleen Ricks alleges that the defendant was aware of the defect and failed to provide reasonable instructions and/or warnings to maintenance providers. As a result of Brandon Ricks' death, Colleen Ricks and her children lost a father, a husband, suffered grief and anguish, sustained economic losses as well as the loss of society.
The plaintiff is now seeking all allowable damages for herself and her children together with legal interest, the cost of the suit including attorney fees, and for any other rewards deemed just by the court. She is asking for a jury trial and is represented by Paul M. Sterbcow and Beth E. Abramson from Lewis, Kullman, Sterbcow & Abramson in New Orleans.
U.S. District Court for the Eastern District of Louisiana Case number 2:16-cv-02593-EEF-JCW