NEW ORLEANS — An appeals court judge partially dissented in a recent decision to partially reverse a lower court's ruling in the case of a Texas woman whose husband died following complications from West Nile virus in 2013.
U.S. Fifth Circuit Court of Appeal Judge Priscilla Richman Owen took issue with her fellow judges on the court's panel over an exclusion in Minnesota Life Insurance Company's policy for the late Melton Dean Wells that bars coverage under certain circumstances.
"Exclusion Four provides that there is no coverage if 'death is caused directly or indirectly by, results from or there is contribution from... bodily or mental infirmity, illness or disease,'" Judge Owen wrote in her dissent. "We should interpret this provision by adopting the policy's plain and ordinary meaning."
Despite Judge Owen's dissent, the majority of the Fifth Circuit reversed an earlier decision by the U.S. District Court for the Southern District of Texas and remanded the case for a fact-finder to determine factors' in the breach-of-contract claim by Wells' widow, Gloria Wells. The Fifth Circuit also affirmed the district court's dismissal of Gloria Well's bad-faith tort claim, according to the 23-page ruling handed down on March 22.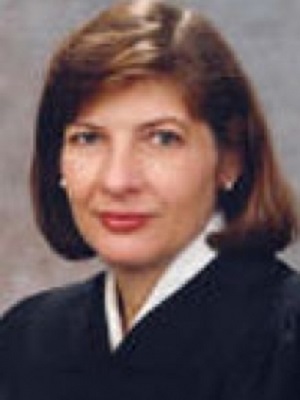 U.S. Fifth Circuit Court of Appeals Judge Priscilla Richman Owen
Melton Dean Wells died in September 2013 following a West Nile virus-laden mosquito bite, according to information in the Fifth Circuit's decision. Judge Owen's partial dissent divided the Fifth Circuit's three-judge panel, but it was not enough to change the majority's ruling.
Circuit Court Judge E. Grady Jolly wrote the court's majority opinion, with Judge Carl E. Stewart concurring and Judge Owen concurring in part.
Judge Owen said she concurred with the earlier disposition of the case by the U.S. District Court for the Southern District of Texas, joining with the rest of the panel in affirming the district court's judgment.
However, she also concluded that Exclusion Four of Minnesota Life Insurance Company's policy, which bars accidental-death coverage, also was correctly interpreted and that there was no breach of the insurance policy in the case, Judge Owen said in her partial dissent.
"Based on straightforward principles of construction, Minnesota Life has established that Exclusion Four bars coverage for Melton Wells' death," Judge Owen said.
Writing for the judge planel majority, Judge Jolly cited evidence reviewed by a claim manager that indicated Minnesota Life didn't receive information that suggested that Melton Wells' death had been caused "directly and independently from any accidental bodily injury sustained."
"As our opinion has made clear, this case is close with supporting evidence on both sides of the claim," Judge Jolly wrote in the court's majority opinion. "We are aware that courts have held that an insurer's reliance upon an expert report, standing alone, will not necessarily shield the carrier if there is evidence that the report was not objectively prepared or the insurer's reliance on the report was unreasonable."
However, the medical opinion had not been the only evidence considered by Minnesota Life, Judge Jolly said in the court's majority opinion.
"In the light of Melton's medical record and the CDC, we hold that Minnesota Life had a reasonable basis for denying Gloria's claim, and consequently, the district court did not err in granting summary judgment as to Gloria's bad-faith claim," Judge Jolly said.