VACHERIE - Paul AuCoin is hopeful that cooler heads will ultimately prevail in the Port of South Louisiana's bubbling dispute with the St. James Parish School board over a stretch of land spread across nearby Vacherie.
"We think we can make everyone satisfied, but that remains to be seen," AuCoin, executive director of the Port, told the Louisiana Record. "It's too early to say what might happen, but we all can agree it's a beautiful piece of land and they don't make land like this anymore."
The parcel in question is a 1,700-acre industrial site the Port Authority has eyes on further developing for industry, according to The Advocate.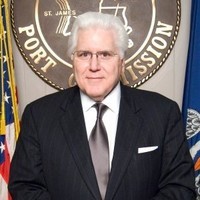 Paul AuCoin | LinkedIn
St. James Parish School board officials contend the land is bound by a land use plan and they have a prior legal ruling on their side that designated the Mississippi River for residential use as proof.
"This property was bought by the Port Authority long before the school was located there," AuCoin said.
He added the Port Authority plans to do all it can to make the final determination about the land.
"We'll have people going out into the community doing outreach, making sure that residents know this project won't raise many of the concerns they might have," he said. "There should also be a legal comfort level in everyone knowing that the Louisiana Departmental of Environmental Security would not make permits available to us if all was not safe with the project."
Still, The Advocate recently reported school board and parish government officials appear to be gearing up for a legal fight in the ongoing dispute, particularly given the board recently invested as much as $32 million in new classrooms and other amenities on 52 acres saddling the land targeted by the Port Authority.
As a state entity, Port officials have argued local land-use rules don't legally apply to their projects.