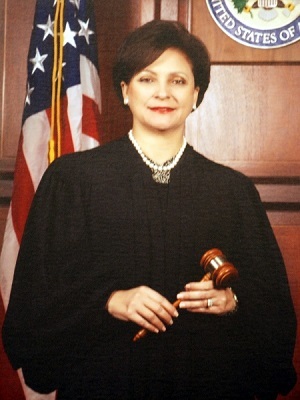 U.S. District Court Judge Nannette Jolivette Brown
A man's motion to remand his case after allegedly being exposed to asbestos by his employer was granted on Jan. 7 in the U.S. District Court for the Eastern District of Louisiana.
Callen Dempster maintained that during his time of employment with Avondale from 1962 to 1994, he was exposed to asbestos from different work sites. He sued for strict liability and negligence. Amid Callen Dempster's lawsuit against Lamorak Insurance Co., Avondale Industries Inc., Huntington Ingalls Inc., et al, a number of defendants sought to remove the case from federal to state court. Dempster then requested the court to remand the case back to federal court. The court granted the motion and remanded the action to the Civil District Court for the Parish of Orleans in the State of Louisiana.
"While the parties present numerous arguments, for the reasons that follow, the court finds that removal pursuant to 28 U.S.C. section 1442(a)(1) was improper," U.S. District Court Chief Judge Nannette Jolivette Brown ruled. "Defendants have not shown that the necessary casual nexus between Avondale Industries or Foster's actions under color of federal office and plaintiff's negligence claims exists."
Avondale Industries and Foster failed to provide evidence or any reasonable factor to determine the case should be removed to the federal court. The court even evaluated other Fifth Circuit and relied on those holdings in its decision to back the plaintiff and grant his motion for remand. The court pointed out if it allowed the plaintiff's negligence claims to be removed, especially without any proof of exposure while on board a government vessel, this wouldn't align with the intention of Section 1442, which aims "to protect the Federal Government from… interference with its 'operations,'" the court added.