NEW ORLEANS -- The U.S. District Court for the Eastern District of Louisiana has issued an Order & Reasons in a case against a landscaping company.
Eliazar Avila Monroy and Daniela Espinoza, filed a lawsuit against Alexander Hendrix, ACH Lawn and Landscaping, and ACH Concrete and Lawn Services for damages allegedly suffered in a car accident. Eliazar Avila Monroy was traveling in a vehicle driven by Alexander Hendrix when a collision happened.
"Plaintiffs allege that Avila was so severely injured in the accident that he was transported from the scene by helicopter to University Medical Center," the court document stated. "Avila sustained injuries to his head, neck, shoulders, back, hip, leg, and knee, including fractures of his leg and hip that required surgery. Plaintiffs seek damages for Avila's pain and suffering, medical expenses, mental anguish, and lost wages, and Espinoza's loss of consortium."
Defendant Hendrix reportedly was slow in filing responses, which the judge said worked against him in this case.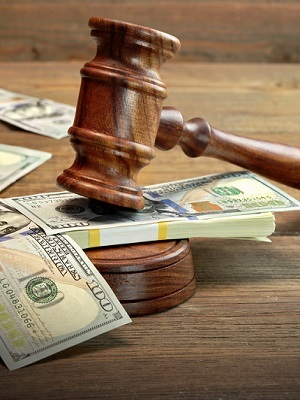 "Hendrix filed his answer months after it was due and only after the Clerk of Court entered default against him," according to the court decision. "Hendrix has not opposed plaintiffs' latest motion to strike his answer, just as he failed to oppose the first such motion. Plaintiffs have accompanied their latest motion to strike the answer with a motion for entry of a default judgment. Therefore, plaintiffs' motion to strike Hendrix's answer is granted."
The court decision also stated that "defendants have refused to participate in this litigation. Hendrix ignored multiple communications from his attorney, and his two companies have not even attempted to enter appearances in this matter. This Court does not think it would be obligated to set aside a default judgment in this case. Therefore, plaintiffs' motion for entry of default judgment is granted."
The couple was granted a default judgment and awarded $625,216 in damages, plus interest.