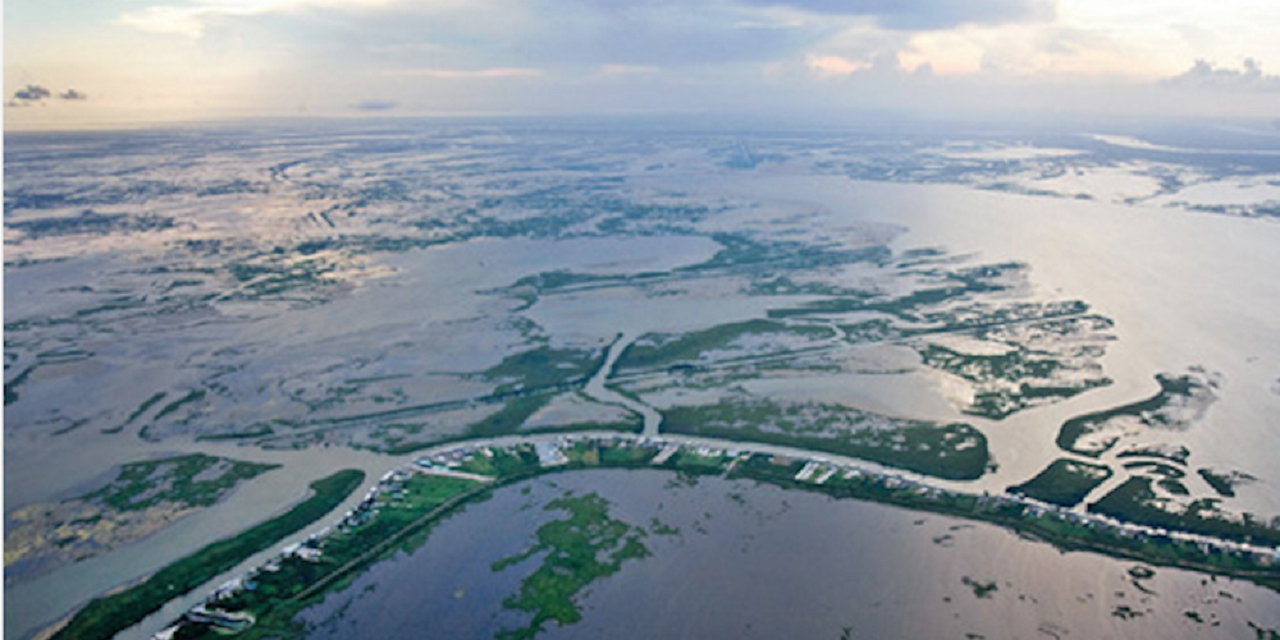 Freeport-McMoRan, a mining and petroleum company, has agreed to pay $100 million in settlement costs to 12 Louisiana parishes for coastal and wetlands rebuilding.
Lawsuits filed by the parishes claimed the company failed to remediate the areas where it had drilling permits for many years. Freeport-McMoRan is one of 98 companies targeted by similar "legacy suits."
With the backing of Gov. John Bel Edwards, the state of Louisiana became a plaintiff in the coastal erosion litigation in April.

John Barry
John Carmouche, a lawyer representing eight of the 12 parishes that are part of the tentative agreement, told The New York Times that the agreement is a starting point for further negotiations with the biggest energy companies doing business in the state, including ExxonMobil, Chevron, BP and Shell.
"They all understand that the ones that come first get the better deals," Carmouche said.
Ashley Cain, manager of communications for The Louisiana Oil and Gas Association (LOGA) and the Louisiana Mid-Continent Oil and Gas Association (LMOGA), accused Carmouche and other attorneys of exploiting the decline of the coast to line their own pockets. Altogether, 46 lawsuits have been filed seeking coastal erosion damages.
"This is just the latest chapter in the trial lawyers' playbook to shake down Louisiana oil and gas companies for legally conducting production activities, which were encouraged by state incentives and carried out under rigorous state and federal regulations many decades ago," LOGA and LMOGA said in a joint statement.
Important details of the settlement remain unclear. The first step will be getting all 12 parishes and the state to agree to the deal, and then getting all the parties to sign off on a plan to divide the money. Carmouche predicted that all of the parties will sign the agreement by the end of the year.
John Barry, a New Orleans historian and environmentalist, told The New York Times that the Freemont settlement is just a drop in the bucket compared with the damages, upwards of $50 billion, needed to stabilize Louisiana's rapidly vanishing coastline.
In an article last week, the Louisiana publication The Hayride said it is a mistake to think that the Freemont settlement means that $100 million will go directly to the state's coffers for coastal remediation.
"Freeport will cough up $15 million at the formal signing of the settlement, and then they'll pay $4.25 million in 2023 and another $4.25 million in 2024, assuming the Legislature sets up a fund to receive the money. And the rest of the cash ($76 million) is 'subject to contemporaneous reimbursements from the proceeds of the prior sales of environmental credits,'" the Hayride article stated.
Freeport-McMoRan moved its corporate headquarters from New Orleans to Arizona in 2009. Its New Orleans high-rise is now used for support staff for the company's corporate affairs and international operations.