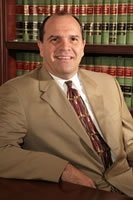 NEW ORLEANS - Construction and investment companies are suing a subcontractor that performed work on a property located in New Orleans.

Mayeaux Construction Inc., PJM Investments LLC, Renee M. McKeough and Aeron G. McKeough filed suit against Envirogreeen LLC, Thermoseal and their insurer in the Orleans Parish Central District Court on May 29.

JM Investments claims it contracted Mayeaux Construction for new construction work on 914 7th Street and that Mayezux in turn contracted Envirogreen LLC to do insulation work using a spray foam manufactured by Thermoseal. The plaintiffs claim they paid Envirogreen $8,338 for insulation work that was improperly done, resulting in wavy lines and bulges. Mayeaux claims it now has to hire a new subcontractor to gut and remove the improperly applied spray foam and re-install walls at a cost of $60,000.

The defendant is accused of breach of contract for its lack of workmanship and defect in applying the insulation spray foam. An unspecified amount in damages is sought to repair the defective work as well as cover the diminished value of the resident.

The plaintiff is represented by J. Douglas Sunseri of the Metairie-based Nacaud & Sunseri LLC.

The case has been assigned to Division N Judge Ethel S. Julien.

Case no. 2013-04981.