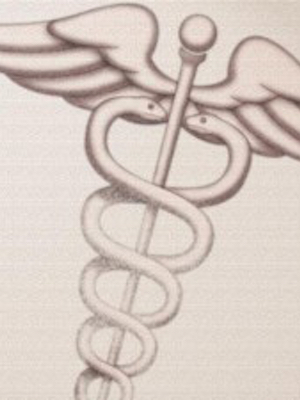 GRETNA – The relatives of an 88-year-old man who died after falling and suffering a head injury are suing the medical health professionals responsible for his care.
Lena Roberts and Linda Murry, both individually and on behalf of their deceased husband and natural father John B. Roberts, filed suit against James Matrisciano M.D. and Roxanne Gerard, Nurse Practitioner, in the 24th Judicial District Court on May 26.
The plaintiffs allege John B. Roberts fainted at at a local restaurant and was taken to East Jefferson General Hospital via ambulance. At the time of the incident the plaintiffs contend John B. Roberts was suffering from numerous medical conditions including anxiety, hypertension, coronary artery disease, dementia, diabetes, hypothyroidism, kidney disease and memory disorder.
The plaintiffs assert Roberts underwent several tests regarding his health status and his blood pressure medication was subsequently adjusted and he was discharged to a nursing home. On Feb. 25, 2014 Matrisciano assessed Roberts' health and ordered alarms be put on his wheelchair and the bed rails on his bed raised. According to the lawsuit, Roberts was given an anti-anxiety medication after becoming combative and remained combative throughout the night. However, the plaintiffs claim Matrisciano discontinued the order for a wheelchair alarm for Roberts and instead ordered a velcro seatbelt be placed in his wheelchair instead.
Subsequently, the plaintiffs allege Roberts fell and suffered a skin tear to his eye. The plaintiffs contends Roberts was taken by ambulance to East Jefferson General Hospital where it was noted he had suffered head trauma. The plaintiffs contend Roberts never fully recovered from the incident and it was noted on March 10, 2014 he had not eaten in the past 72 hours and he died the next day.
The defendant is accused of medical negligence, failing to appropriately conduct physical examinations, failing to adequately train nursing home staff, failing to adequately assess Roberts' condition, failing to properly assure nursing home staff were implementing medical care orders and failing to determine the cause of Roberts' behavior.
An unspecified amount in damages is sought for medical expenses, physical pain and suffering, mental anguish, loss of love and affection, loss of consortium, loss of enjoyment of life and wrongful death.
The plaintiffs are represented by attorney Marcus J. Poulliard of New Orleans.
The case has been assigned to Division O Judge Danyelle M. Taylor.
Case no. 750-018.