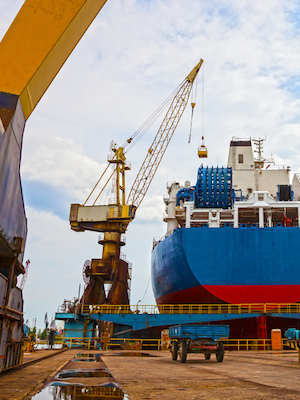 NEW ORLEANS – A deckhand who served on the maritime vessel Mike Martin is taking its owners to court over claims of negligence that he alleges led to his injuries.
Keith Dubois filed a lawsuit Jan. 28 in the U.S. District Court for the Eastern District of Louisiana against Elevating Boats LLC and Fieldwood Energy LLC, citing negligence.
Dubois alleges that on or about June 16, he was injured while employed as a deckhand by Elevating Boats on the vessel Mike Martin, which is owned and operated by Fieldwood Energy. He asserts that when he was coming out of an under-deck supply storage unit via a ladder, the hatch that covers the supply storage unit came down and struck him in the head twice.
Dubois alleges that the hatch did not have a safety latch to keep it in place and that he suffered injuries to his neck and other parts of his body.
He is suing for past and future maintenance and cure, for compensatory damages and attorney fees and interests. He is represented by Paul M. Sterbcow and Beth E. Abramson of Lewis, Kullman, Sterbcow & Abramson in New Orleans and attorney Matthew D. Shaffer of Schechter, McElwee, Shaffer, & Harris in Houston.
U.S. District Court for the Eastern District of Louisiana Case number 2:16-cv-007766