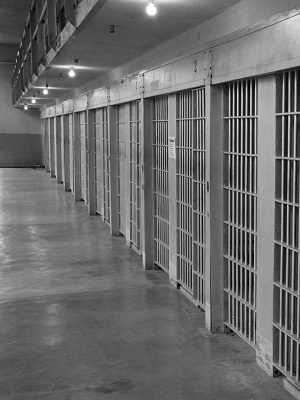 LAFAYETTE – An inmate previously confined at Allen Correctional Center is taking the center's operator to court after allegedly suffering an injury when a ceiling tile fell on him.
Ben Thompson filed a suit on Feb. 12 in the U.S. District Court for the Western District of Louisiana, Lafayette Division against The Geo Group, for alleged breach of duties and violations of his rights.
Thompson was formerly at the Allen Correctional Center, which is operated and owned by The Geo Group. He was allegedly incarcerated at the facility since April 2012 and until the time of the incident, and is now currently at the Elayn Hunt Correctional Center in Iberville Parish, the suit states. He alleges that many employees and inmates had complained about the conditions of the Allen facility but defendant allegedly ignored such complaints.
On or about Feb. 12, 2015, Thompson was acting as a peer-facilitator in a substance abuse class when a ceiling tile fell 12 feet and struck him on the middle of his neck on the posterior side, the suit states. Thompson claims to have immediately felt a shocking sensation and instantaneous pain but was allegedly given only ibuprofen. Thompson alleges that the pain did not subside on Feb. 15, 2015, but was again allegedly given only ibuprofen when he sought treatment.
On March 11, 2015, Thompson allegedly was given a CT scan and on March 20, a doctor at Allen recommended that plaintiff be observed by a neuro or orthopedic surgeon for appropriate diagnosis. The defendant allegedly denied such recommendations. The defendant also allegedly denied an administrative remedy procedure complaint made by the plaintiff on March 8, 2015. Thompson claims that as a result of defendant's actions and unlawful disregard to his rights for medical treatment, he continues to suffer physical injury to his cervical spine and neck.
He is now suing for access to reasonable medical care and treatment for his injuries, compensatory general and special damages, punitive damages, attorneys' fees, cost of the suit, and any other relief deemed just. He is represented by Gabe A. Duhon, James S. Broussard and Wyman E. Bankston from Abbeville.
U.S. District Court for the Western District of Louisiana Case number 6:16-cv-00208