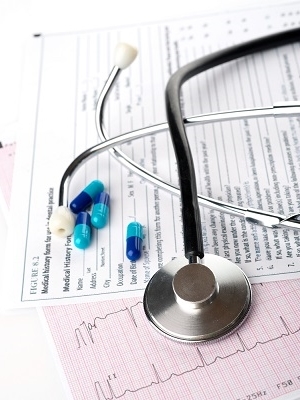 NEW ORLEANS – A patient who underwent several knee surgeries is seeking damages from the manufacturers of Bair Hugger over allegations that the unit caused an infection.
Holly Pack filed a lawsuit on Feb. 15 in the U.S. District Court for the Eastern District of Louisiana against 3M Co. and Arizant Healthcare Inc., citing negligence, negligent misrepresentation, fraud and deceit, and breach of express and implied warranty and other counts.
Pack asserts that she underwent three right-knee replacement and subsequent surgeries on Dec. 29, 2010; June 15, 2011; July 13, 2011; Aug. 29, 2011; Nov. 30, 2011; May 7, 2012; and May 19, 2015. She claims that the Bair Hugger, produced and sold by defendants, was used on her during those surgeries. Pack alleges that the device, which consists of a disposable blanket that is connected to a portable heater/blower by a flexible hose and is positioned over or under surgical patients during surgery, caused contaminants to be blown unto her open surgical wound when it blew hot air onto the surface of her skin. Pack argues that she has sustained serious infection, permanent injuries and damages due to defendant's negligence in building the device.
She claims that the defendants reduced the power of the filtration blowers on the device, which reduced the safety, and led to a buildup of contaminants. Pack asserts that defendant knew about this defect and safety hazard but willingly and deceitfully manufactured, advertised and sold the device, citing a report which alleges that defendants falsely represented themselves to the Food and Drug Administration in September 2009 by stating that the filtration meets High Efficiency Particulate Air standards.
She is now seeking compensatory damages; damages for economic loss, medical expenses, injuries, etc; punitive and exemplary damages; pre- and post-judgment interests; attorney fees and cost of the suit; and any other rewards deemed just by the court. She is requesting a jury trial and is represented Michael Hingle, Bryan A. Pfleeger and Julie M. Jochum of Michael Hingle and Associates in Slidell.
A spokesperson for 3M provided this statement regarding the lawsuit:
"3M wants patients, surgeons and hospitals to know that there is absolutely no merit to these claims. In over 25 years and more than 200 million patients warmed successfully by 3M's patient warming products, there is not a single confirmed incident of infection caused by the Bair Hugger system. 3M is sympathetic to patients who experience surgical site infections.
"There are many factors that are known to increase the risk of surgical site infections, some of which include having other medical problems or diseases such as diabetes, high blood pressure or heart disease, being elderly or overweight , and smoking. There is absolutely no evidence that Bair Hugger warming therapy causes or increases the risk of surgical site infections. Patient warming is a recommended practice by leading health care institutions and professional societies - and the Bair Hugger system is a safe, effective and efficient method of doing so. It is unfortunate that plaintiff attorneys are using bad science to blame their clients' infections on a warming device that has helped millions of people during surgery."
U.S. District Court for the Eastern District of Louisiana Case number 2:16-cv-01284-SM-MBN