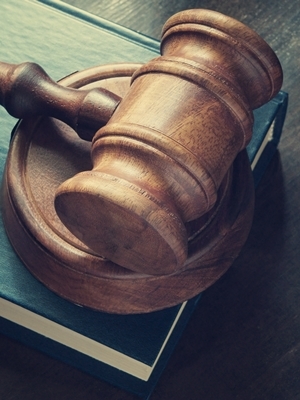 LAFAYETTE – A family who purchased flooring from Lumber Liquidators alleges that the hardware company sold them defective and dangerous products.
Glenn Guidry and Barbara Guidry filed suit on March 1 in the U.S. District Court for the Western District Court of Louisiana against Lumber Liquidators Inc., Lumber Liquidators Leasing LLC, Lumber Liquidators Holding Inc., and Lumber Liquidators Services LLC for allegations of redhibition, breach of warranty, unjust enrichment and negligent misrepresentation.
The plaintiffs assert that they purchased approximately 1,815.20 square feet of STJ Nantucket Beech 12 millimeter with pad laminate flooring from a Lumber Liquidators in Broussard on Jan. 22, 2015, for the price of $2,886.16, under the assumption that the flooring was manufactured at a mill in China and complied with industry standards and regulations. They specifically allege that product label stated "California 93120 Phase 2 Compliant for Formaldehyde."
The plaintiffs allege that the defendants' misled them and negligently misrepresented their products in an unlawful way when it was allegedly discovered that the flooring emitted excessively high levels of formaldehyde that exceeded the permitted limit. The plaintiffs allege that the defect renders the flooring useless as it is now markedly less valuable and allegedly unsafe. The plaintiffs assert that the defendants knew about such defects and its safety concerns, yet continued to market, produce and sell the flooring to costumers.
Plaintiffs are now seeking compensatory damages, injunctive relief, payment for the costs of the suit, attorney fees, interests and any other rewards deemed proper by the court. They are requesting a jury trial and are represented by Stephen J. Herman, Russ M. Herman and Leonard A. Davis of Herman, Herman & Katz in New Orleans.
U.S. District Court for the Western District of Louisiana Case number 6:16-CV-00284-RFD-PJH