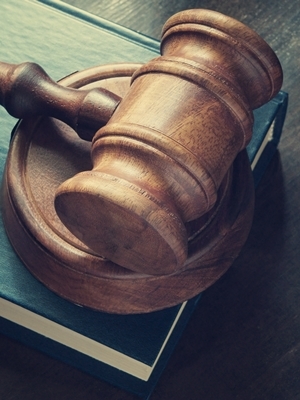 NEW ORLEANS – A lawyer says he hopes more New Orleans business owners will join a lawsuit alleging a drainage project has damaged their livelihoods.
Attorney Michael Whitaker filed a lawsuit last year that claimed that construction equipment used to complete the Southeast Louisiana Drainage Project has damaged businesses and historic homes near Magazine Street.
The damage includes cracked and failing foundations, sinking floors and door, and windows that no longer close. Whitaker said the construction project has also hurt revenue at many businesses in the area and has forced at least one merchant to close. Many shoppers are staying away because the ongoing work has disrupted traffic in and around Magazine Street, he said.
"People living in the outlying suburbs are avoiding the area because it is so tricky and difficult to navigate," Whitaker told the Louisiana Record. "Ingress and egress has been made difficult or impossible, and now people are choosing to go other places."
The $1 billion drainage project is designed to reduce flooding in New Orleans and surrounding parishes. Work began in 2013 and is scheduled to be complete by 2018.
Whitaker said several businesses, including restaurants, coffee shops, a hardware store and several antique dealers, have already joined a lawsuit against the Sewerage and Water Board of New Orleans, which manages the drainage project.
Whitaker will host a meeting for merchants affected by the construction at 7 p.m. March 30 at the Columns Hotel on St. Charles Avenue.
"These are mom and pop businesses," Whitaker said. "When the local customer base evaporates, there is no fallback support for these people. They need some triage support."
After Hurricane Katrina hit in 2005, Magazine Street become a world-class shopping destination, Whitaker said.
"This business and homeowners came back after Katrina, and invested millions of dollars and thousands of hours to rebuild the city they love," he said. "Now to have their own city wreak the same kind of havoc is devastating. Betrayal is not too strong a word."
The residents and merchants affected by the drainage project construction need emergency financial assistance, Whitaker said. The sewerage and water board has created a process to settle claims for damages related to the construction, but Whitaker said the method is flawed. The sewerage and water board is using a biased engineer to assess the damages and has rejected many claims without an explanation, he said. Whitaker said the claims process is just a delaying tactic.
"Many business owners have attempted to go through the claims process, but no one has had a penny advanced or a claim resolved," he said. "The claims process is a fiction."
Whitaker has tried to meet with city officials to discuss the problems, but he said they have ignored him.
"The city has turned a deaf ear to repeated cries for assistance," he said.
Whitaker has asked a federal judge to appoint a special master in order to expedite the case. A hearing on the motion has not yet been set.