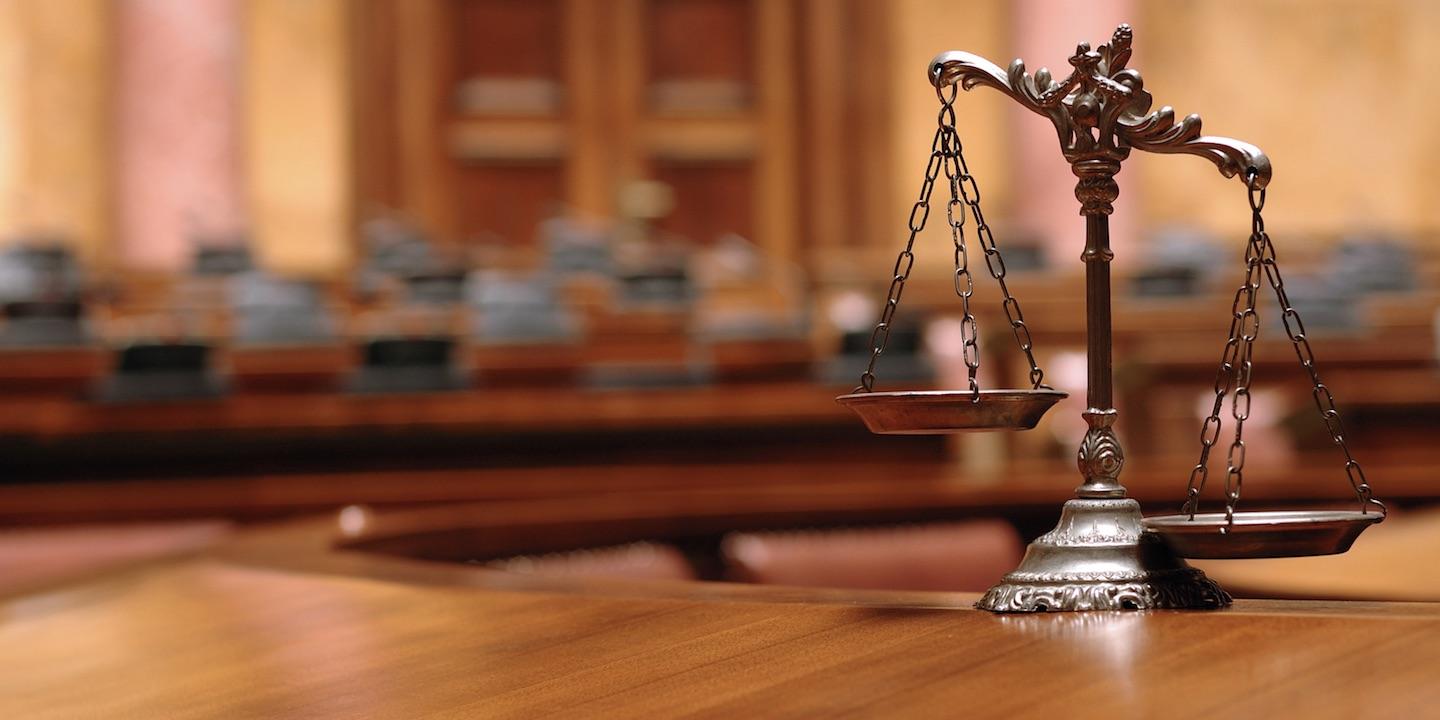 MONROE — A court clerk is filing suit against three attorneys in Louisiana, alleging they made false accusations against her in court through lawsuits.
Allyson Campbell is suing Stanley Palowsky III and his attorneys, Joe Ward and Sedric Banks, in 4th Judicial District Court. She is accusing the three men of malicious prosecution, defamation, abuse of process, general negligence and intentional infliction of emotional distress. Her attorney said she suffered physical illness in addition to damage to her reputation and career. There also was a request made by Campbell's attorney to hold service on the defendants. Campbell is being represented by Brian Crawford, an attorney based in Monroe.

Gavel | Chris Potter via Flickr
Peter Russell is a Gretna-based attorney and former police officer. He represents the firm McBride & Russell Law Firm LLC. They are criminal justice attorneys in New Orleans. He said the case is a very bizarre one.
"I think it's a very weird lawsuit," Russell told the Louisiana Record. "She's alleging that these attorneys said she destroyed documents, which happens frequently, but lied and said she was intentionally doing this or something like that."
Campbell was accused in a previous lawsuit of destroying documents and committing payroll fraud. She said the attorneys, Palowsky, Ward and Banks, have continued to make those same accusations without probable cause and it has caused her undue harm. The 2013 case Palowski v. Cork is when Palowski sought the entire bench's recusal or favoring opposing counsel. He said Judge Willson Rambo lacked impartiality. Palowski also accused Rambo of intentional delays and prejudice against his attorneys. This led to the accusations against Campbell. Palowski asserted the judge had been supervising her improperly. Campbell's attorney said she was minimally involved in the suit. Palowsky later filed suit against Thomas Hayes III, Cork's attorney.
Fourth Judicial Court Judge Sharon Marchman was a witness in the Palowski v. Campbell suit and Campbell's attorneys allege the judge illegally provided her employee file to Palowski and his lawyers. Marchman responded with a suit against Campbell and eight others, alleging a conspiracy to cover up Campbell's actions through violating the judge's First and 14th Amendment rights.
"It's a mess," Russell said.
Campbell has been investigated by both Louisiana State Police and the Louisiana state inspector general's office and they found no evidence against her. Russell said it will be hard for Campbell to prove any of her claims in her own suit.
"I don't think the case has a strong chance of survival," Russell said. "There such a burden to prove this. You can't have a lawsuit without evidence and there seems to be a lack of evidence. How can you prove the documents were destroyed?"