WASHINGTON — President-elect Donald Trump has confirmed that he will choose one of the names on his previously announced "shortlist" of 11 judges to replace U.S. Supreme Court Justice Antonin Scalia, who died last February, which includes a judge from the South.
Judge William H. Pryor is on the list, a conservative who does not fit the traditional mold of a United States Supreme Court justice. Since the death of conservative Scalia in February, no new nominee for the Supreme Court has been approved by Congress. Last spring, President Obama nominated Merrick B. Garland, but the Senate refused to confirm his nomination. With the House and the Senate now having Republican majorities, there is doubt that any liberal justices will be confirmed until the next round of Congressional elections.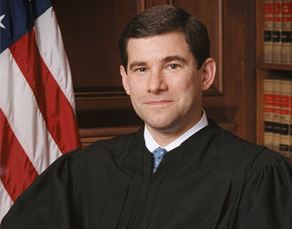 Scalia, a conservative, often cast the deciding vote when there was a 5-4 split in the Supreme Court. Trump has indicated he wants to replace Scalia with another conservative.
Pryor was appointed by President George W. Bush to the U.S. Court of Appeals for the 11th Circuit in Alabama in 2004. If he is the nominee, Pryor would not fit the traditional mold of a Supreme Court Justice. Scalia noted that the Supreme Court "consists of only nine men and women, all of them successful lawyers who studied at Harvard or Yale Law School. Four of the nine are natives of New York City."
Pryor, a Republican and a Catholic, hails from Mobile, Alabama, and was the Alabama attorney general from 1997-2004, the youngest state attorney general in America at the time. He graduated from Northeast Louisiana University in 1984 and from Tulane University School of Law in 1987. He was an adjunct professor at the Cumberland School of Law at Samford University from 1995-1997.
During his hearing to be confirmed as a judge for the Court of Appeals, Pryor was quoted as saying Roe v. Wade is "the worst abomination in the history of constitutional law." However, he denied in the hearing that his beliefs influenced him as a judge, saying: "I am able to put aside personal beliefs and follow the law, even when I strongly disagree with it."
Dane Ciolino, legal ethics expert and professor of law at Loyola University New Orleans School of Law, sees Pryor's qualifications as similar to Scalia.
"By all accounts, he is a stalwart conservative, particularly on social issues," Ciolino told the Louisiana Record. "By looking at all of his history on the 11th Circuit, he has a judicial philosophy very similar to that of Justice Scalia. He has been a long-time member and supporter of the Federalist Society which is the leading conservative lawyer organization."
Ciolino said Pryor would be an unusual choice, however.
"He would be an unconventional pick, only in the sense that the lack of academic and geographical diversity on the court. He is not from one of the coasts," Ciolino said. "He is not an Ivy League law graduate. He's from Alabama. On the other hand, he's currently a sitting Circuit Court judge and has been one for years, and that is the traditional grooming job for Supreme Court justices."
Despite that, Ciolino said Pryor "certainly has the qualifications."