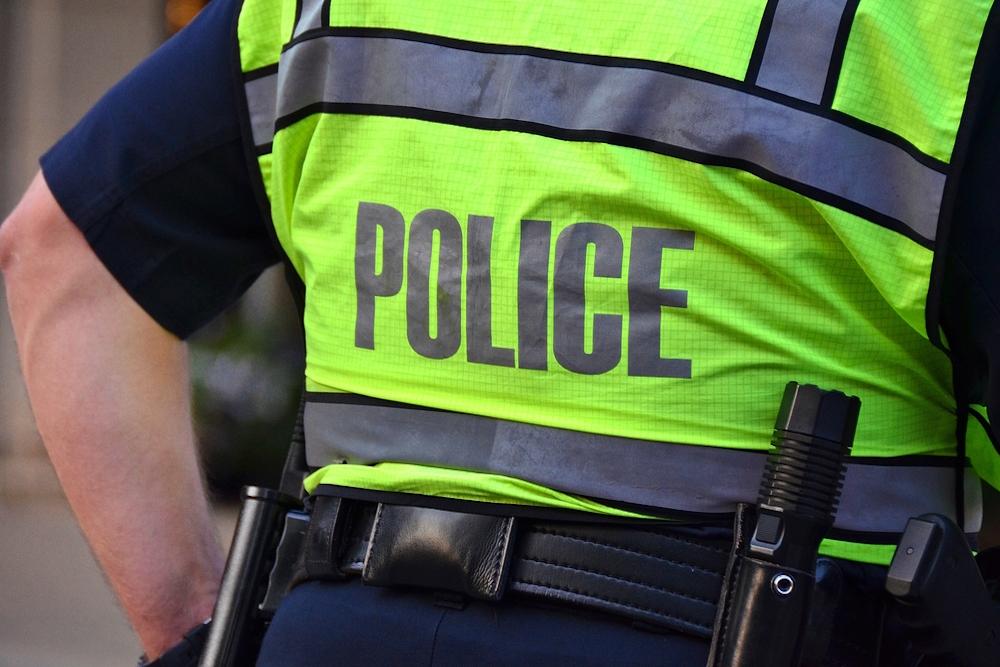 NEW ORLEANS – New Orleans Mayor Mitch Landrieu announced on Dec. 19 that the City of New Orleans has settled all criminal and civil lawsuits brought by victims of police violence right around the time of Hurricane Katrina.
According to the Associated Press, litigation of all the cases, both civil and criminal, was protracted because there were 17 plaintiffs in the civil cases, which couldn't be settled until the criminal matters were resolved.
Following a private prayer service, Landrieu announced $13.3 million in settlement amounts. He also apologized to the families of the victims on behalf of the City of New Orleans.
On Sept. 4, 2005, a few days after the hurricane made landfall, police officers shot six people – killing two of them – on the Danziger Bridge. According to cnn.com, the officers, per initial accounts, were checking on reports of gunshots at that location. James Brissette, 17, and Ronald Madison, 40, were fatally shot in the incident and were among a crowd of unarmed individuals on the bridge. The other four shooting victims were seriously wounded.
A series of Justice Department investigations followed, with cover-ups and falsified evidence alleged. U.S. District Judge Kurt Engelhardt threw out five of the convictions of police officers in 2013. In April 2016, according to the Associated Press, former New Orleans police officers Kenneth Bowen, Robert Faulcon Jr., Robert Gisevius Jr., Arthur Kaufman and Anthony Villavaso II pleaded guilty to three counts each: deprivation of rights under color of law, conspiracy to obstruct justice, and obstruction of justice by engaging in misleading conduct.
Kaufman originally was sentenced to six years, while the other officers were sentenced to more than 30 years each.
However, the ex-officers could be released from prison within the next several years under the plea deal.
In a separate incident, five police officers were tried in the shooting death of 31-year-old Henry Glover. One officer, Gregory McRae, is serving 11 years, per the Associated Press. McRae burned Glover's body.
Another officer, David Warren, was convicted of manslaughter in the incident, while Travis McCabe was found guilty of composing a false report, according to a December 2010 article on www.nola.com. Two other officers, Robert Italiano and Dwayne Scheuermann, were acquitted.
Three years ago, according to www.theadvocate.com, Warren was acquitted during a retrial after an appeals court tossed out his original conviction.
In another incident, Raymond Robair, 48, was beaten to death by an officer and died a few weeks before the hurricane, according to the Associated Press. Melvin Williams, the officer who beat and kicked Robair and then claimed the man was having a drug overdose, was eventually sentenced to at least 21 years in prison, while recruit Matthew Dean Moore was sentenced to at least five years for lying to the FBI and handing in a falsified report.
William Quigley, professor of law at Loyola University in New Orleans, thinks that the stress of Hurricane Katrina had far-reaching effects on the entire community, including law-enforcement officers.
"Most people believe these killings were the result of both a very serious lack of accountability in the NOPD before Katrina plus the inhuman stress, which the hurricane placed on everyone in our community," Quigley told the Louisiana Record.
Quigley believes race was a factor in the killings.
"Does anyone think these NOPD officers set out to kill black people? Most people would say no," Quigley said. "However, yes, these killings were racially motivated in the sense that white people who conducted themselves in the same way as these people would not have been shot."
However, Quigley has seen an improvement in the levels of violence since 2005.
"Since the U.S. Department of Justice has started oversight of the NOPD and the city, the levels of unconstitutional violence have decreased," Quigley said.
Quigley added that accountability for police violence has been elevated nationally by the Black Lives Matter movement, with more people being educated on the matter.