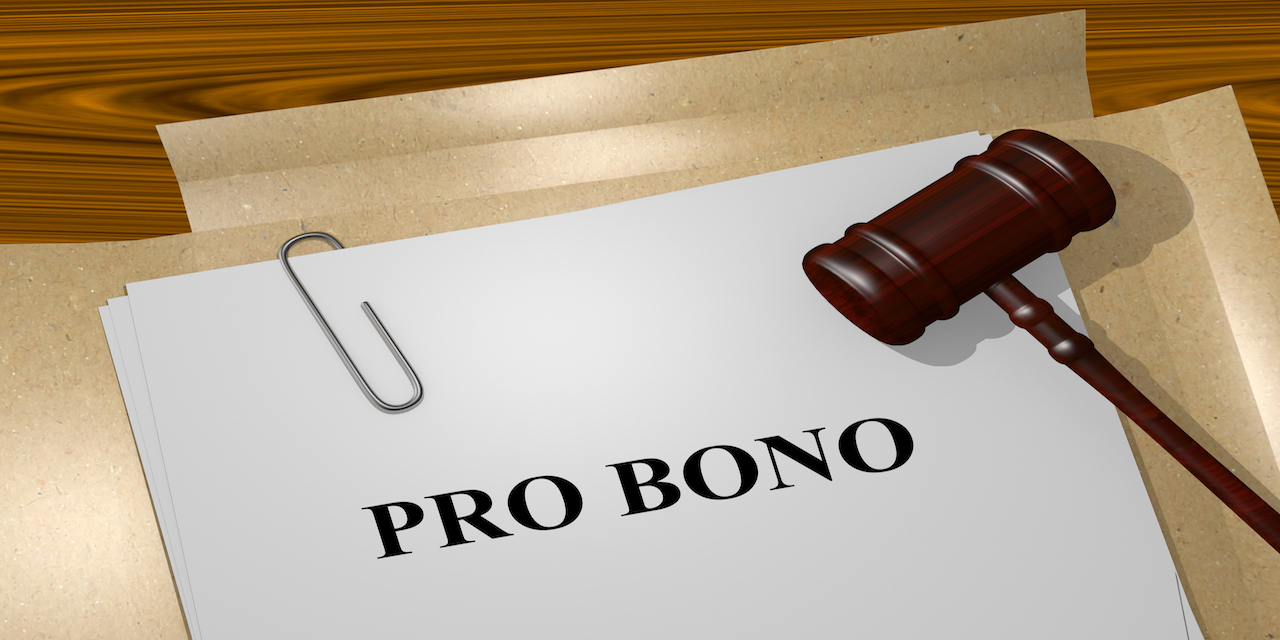 NEW ORLEANS — Louisiana is not only one of the poorest state's in the nation, it is also one of four states that provide zero funding for legal aid.
Mark Surprenant, an attorney, encourages attorneys in the state to do more pro bono work. The importance of pro bono work was the focus of a recent lecture, "Follow the Natural Law – Provide Access to Justice, Improve Someone Else's Life (and Your Own)," held at Loyola University College of Law's annual Brendan Brown Natural Law Institute Lecture.
"More than 40 percent of our population struggle to make ends meet and certainly can't afford a lawyer," Surprenant, the Loyola alumnus, told the Louisiana Record.
Louisiana is the third poorest state in the nation. About 19 percent or 900,000 people, who live in Louisiana are poor. Another 21 percent of citizens are of modest means or the "working poor." The national poverty level is 16 percent.
There are 185,000 citizens in the state that have legal problems of a civil nature and they need legal representation, he said, quoting the Louisiana State Bar Association. To help these people get the representation they need, the American Bar Association and the Louisiana Rule of Professional Conduct has set a goal, asking each lawyer to 50 hours of pro bono work per year. There are 180,000 active lawyers in the state.
"A lot of pro bono work is not reported," Surprenant said. "On average, a lawyer provides five hours per year. At best, an attorney averages 10 pro bono hours per year. The goal is 50."
The criminal side is just as bleak. Louisiana's public defense system is short of about 1,400 criminal indigent defense lawyers, Surprenant said.
"Poor people sit in jail for months waiting for a lawyer," Surprenant said. "It's unconstitutional."
The situation doesn't look much better when citizens look at the Trump administration's proposed budget, which calls for gutting the Legal Services Corporation. Historically, the corporation has provided grants to nonprofit legal groups so they could assist low-income citizens nationwide.
"Any decrease would be disastrous for poor people," Surprenant said. "The president is proposing defunding the corporation."
There are many benefits to doing pro bono work. In addition to getting the satisfaction of helping a person in need, young lawyers get an opportunity to get into court, Surprenant said.
"Young lawyers need to learn to be lawyers," Surprenant said. "In pro bono cases, lawyers get opportunities to get into court and handle motions and develop their professionalism at quicker rates."
As an associate partner at Adams and Reese, he serves as the firm's Pro Bono Paladin. About 75 percent of his work is pro bono and community hours and the rest of his time is billable hours.
"It's very rewarding," Surprenant said. "When you first talk with pro bono clients, you see how significant this is for the client. When you deliver excellent results for them, it makes you feel good about being a lawyer."
During his lecture, he hoped attendees took his call to action back to their firms.
"Even if the 180,000 active lawyers in the state did half of our goal – 25 hours each per year, we would be providing 450,000 hours of pro bono work to those who need us most. That would be unbelievable."
The natural Law institute was established through the generosity of the late former college law faculty member, Brendan Brown. The institute sponsors an annual lecture, colloquia, and other scholarly activities that focus on Brown's love of natural law and scholarly discourse.