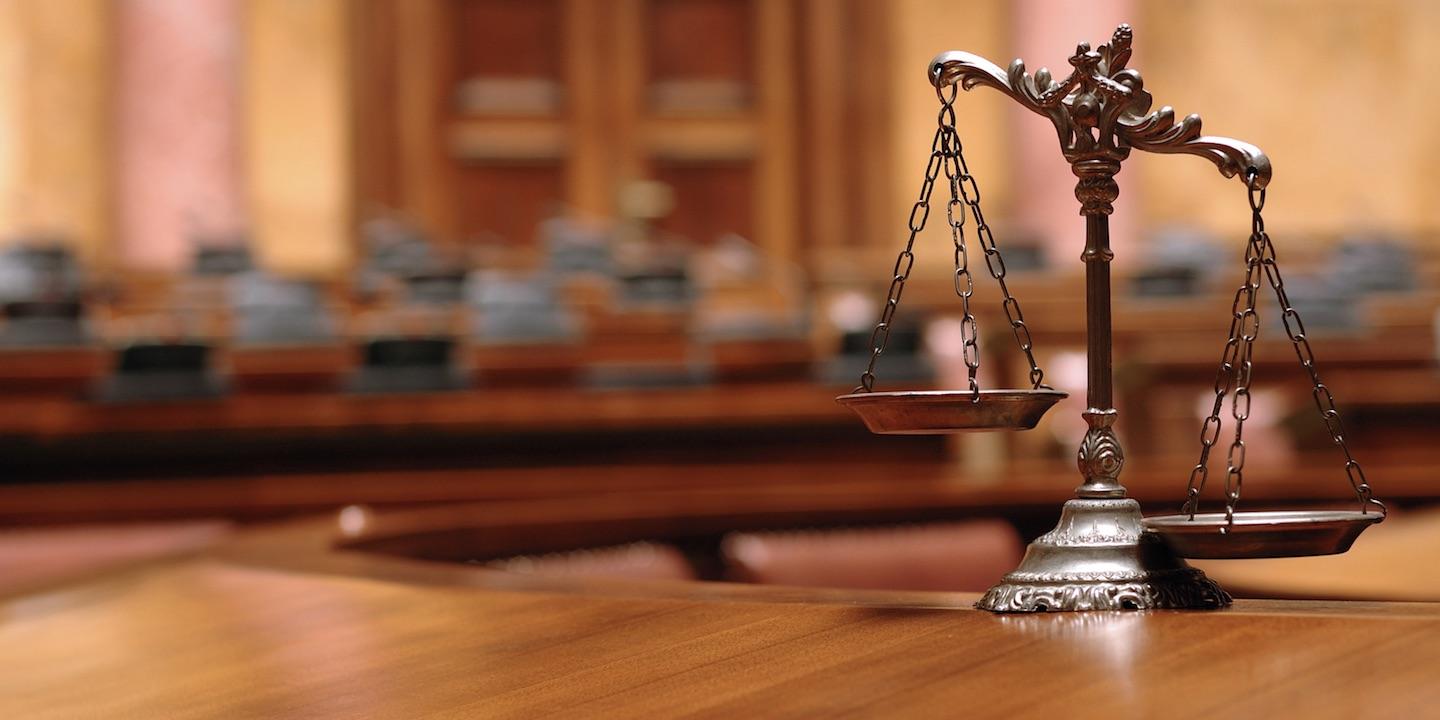 Richard Ducote, a candidate for associate justice of the Louisiana Supreme Court, wants to set the record straight.
Ducote recently spoke with the Louisiana Record about a recent lawsuit by Stephen Petit Jr. alleging falsification of information regarding his eligibility as a candidate. Ducote, a 40-year attorney, said questions about his tax returns and home address can be answered simply.
After Hurricane Katrina, Ducote said he lost his residence and relocated to Pittsburgh while maintaining his national practice. "My practice actually didn't skip a beat in Texas and Louisiana," he said. "I relocated back to Louisiana in January or February of 2016 and I have had my office here primarily."

Married in 2016, Ducote said Louisiana is his home regardless of the candidacy challenge.
"At the last minute they filed a suit challenging my candidacy on three grounds: first, they said I live in Pennsylvania, and I don't, I live in Louisiana," he said.
The judge immediately threw out that allegation, he said. "The second ground was that I failed to file campaign finance disclosure forms before July 19 when I qualified," he said. "Well, I don't have to file those forms because I was not a candidate before I qualified ... and I did not accept any funds from anybody and will not accept any campaign funds."
His opponent, Justice Greg Guidry, has accepted $250,000 in campaign donations thus far, according to Ducote, "The judge also dismissed the second allegation," he said.
"The third thing they alleged is that I claimed to live in Louisiana, yet I did not file Louisiana income tax forms as Louisianan residents are supposed to do for 2013, '14 and '15," Ducote explained. "So they filed a suit on Friday and it is set for trial on Monday."
Ducote said he plans to go to court with documentation refuting all of it. "I filed my Pennsylvania income tax returns for 2013, '14 and '15 because that is where I was domiciled," he said, adding that a new theory against him is forming, "which was never pled in their petition."
"Because I had cases in Louisiana, even though I was a Pennsylvania domiciliary, I should have filed on resident tax returns in Louisiana," he said of the allegations.
"Two things about that is they have to allege that and it totally contradicts what they put in their petition," Ducote said. "In their petition, they said that I live in Louisiana and didn't file returns for those years, which contradicted their other argument that I still don't live in Louisiana butPennsylvania."
Petit couldn't even establish the full theory, according to Ducote, who said because "my Pennsylvania business is a corporation and I never got paid directly it was always the corporation."
"They are really stretching it," he added.
As for what qualifies him, Ducote said he is perfect for the post, detailing how in his lifelong career, he has pleaded and won cases all over the country, focusing much of his attention on abused women and children.
"I have a wealth of experience and scholarship and I am in touch with real people's problems," Ducote said.
Ducote won a 1991 Supreme Court case regarding sexually abused children and has been a special district attorney in 40 parishes.
"I have a very active national practice, and I am ready to be on the Supreme Court," Ducote said. "Justice Guidry, who I am running against, is already in the pipeline to be appointed as a federal judge, so if he is elected, he is going to be out of there.
Running was simply the right thing to do, according to Ducote. But first, he said he must take care of all the allegations against him, which is what he is doing in court.
Ducote has also used Facebook as way to set the record straight and inform voters of his uprightness.
"To ensure total independence, no campaign contribution will be accepted," Ducote writes on his Facebook profile page.
A few posts down, Ducote details his challenge.
"Yesterday a Jefferson Parish judge ruled in a suit filed by the Guidry team that I am disqualified from the election because while I was living in Pennsylvania I was still required to file Louisiana income tax returns because I had Louisiana cases," Ducote posted, adding he planned on appealing and the 5th U.S. Circuit Court of Appeals will decide the case.