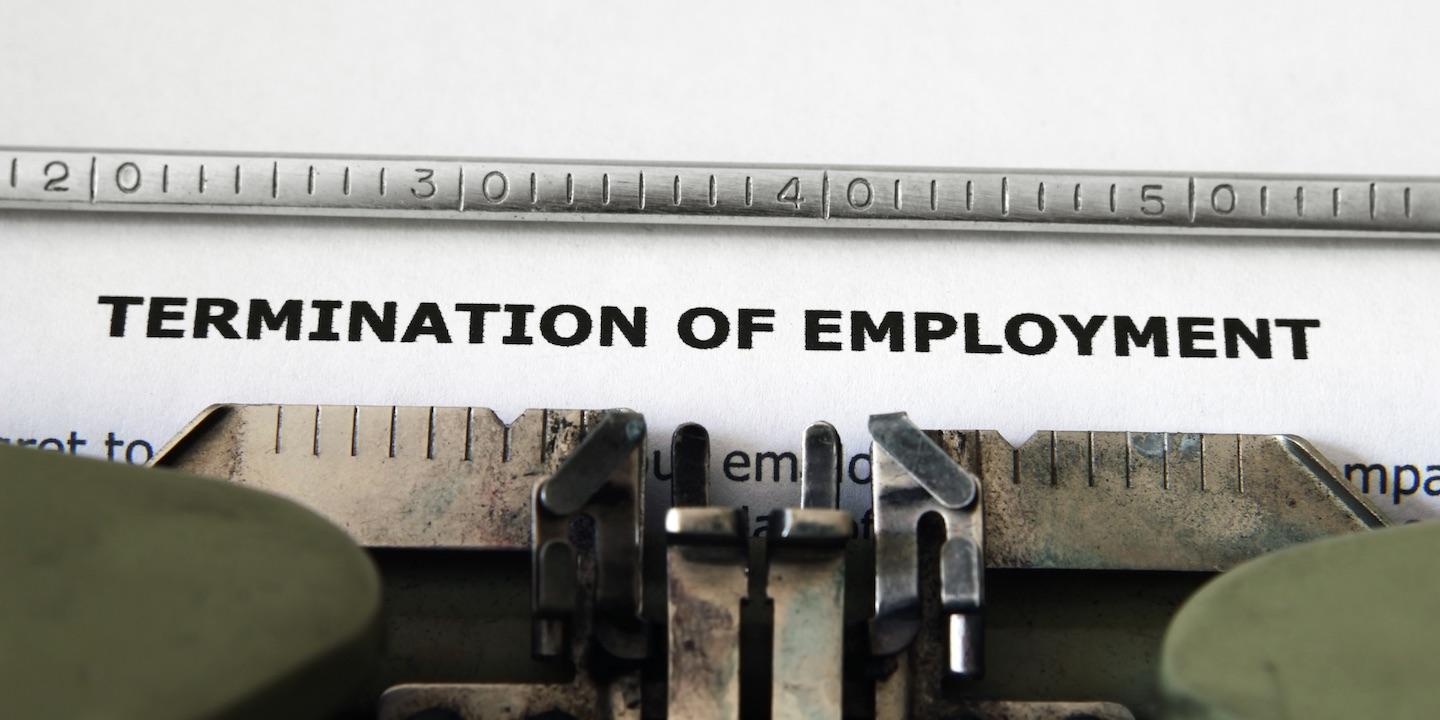 The U.S. District Court for the Eastern District of Louisiana has granted an employer's motion for summary judgment in a wrongful termination claim.
Andrea Tucker took legal action against her former employer, Unitech Training Academy, Inc., after being fired. But on January 18 the court sided with Unitech on its motion for summary judgment.
Tucker, who worked for Unitech as an administrative medical assistant instructor, was fired after returning from leave following gastric bypass surgery. Tucker alleged that her weight prevented her from being able to fulfill her job responsibilities to the maximum potential. She later complained about not being able to properly get ink as she often had to go from her classroom to the printing room, which caused her to lose her breath in the stairwell.

While a Unitech representative addressed her complaints, Tucker was terminated soon after. She said in her amended filing that she's convinced she was fired in retaliation for reporting a scheme to embezzle Unitech funds that were set aside for school supplies such as ink. She filed her lawsuit via Title VII of the Americans with Disabilities Act (ADA), 42 U.S.C section 1983, and 42 U.S.C. section 1986, plus state laws for wrongful termination and intentional infliction of emotional distress.
The court cited inconsistencies in Tucker's accounts of certain facts and figures, among other things, behind its determination to grant Unitech its summary judgment. As for her ADA claims, while Tucker said she was retaliated against, she failed to adequately claim that she experienced discrimination.
But the court at the time said this wasn't enough to grant summary judgment against Tucker. The issue came when the court didn't see Tucker's complaint to the Equal Employment Opportunity Commission (EEOC) "where plaintiff supposedly included an addendum to her factual statement indicating she asked for accommodation for claimed disability," according to the lawsuit.
In fact, Tucker's first charge doesn't mention any disability. Instead, it says she was retaliated against for informing higher-ups about her students being disgruntled about the lack of class materials. Considering this, the court granted the summary judgment for the Title VII claim.
It also found summary judgment was fitting for Tucker's La. Civ. Code Arts. 2315 and 2316 as Tucker said she experienced damages from being wrongfully terminated. Since Unitech didn't actually infringe on Tucker's constitutional and statutory rights, she failed to prove why these claims should survive summary judgment.
Unitech was granted summary judgment on the section 1983 claims considering Unitech is a private business and it wasn't doing any business under state law. Tucker also didn't provide evidence that Unitech operated in any type of conspiracy to prove her section 1986 claims. Her intentional infliction of emotional distress claim also didn't escape summary judgment since Tucker didn't provide evidence that she actually experienced mental distress. All in all, Unitech was granted summary judgment for each claim.
U.S. District Judge Carl J. Barbier ruled on the case.