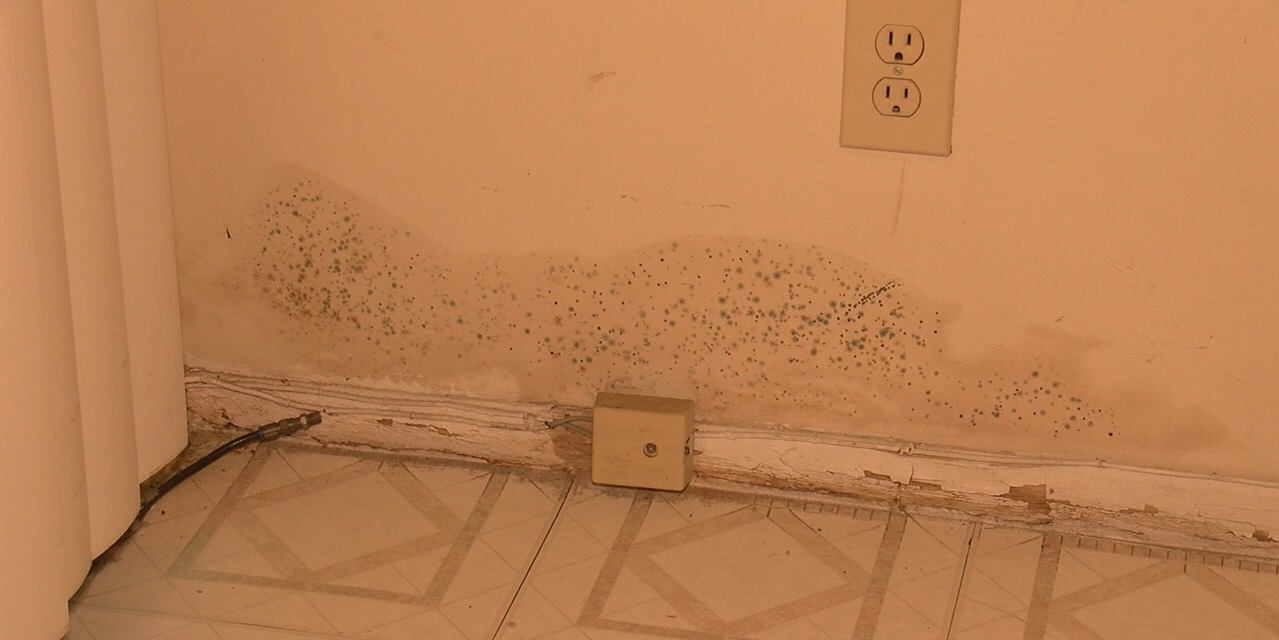 BATON ROUGE – A Livingstone Parish couple who suffered damages because of mold in its house, and who had its claims dismissed, has obtained a victory in court.
State Judge Walter Lanier, on the bench of the Louisiana 1st District Court of Appeal, issued a seven-page ruling on March 14, reversing the 21st Judicial District Court decision in the lawsuit filed by Lauren and John Pizzolato against Terry Grier Sr.
The court reversed the decision that dismissed Pizzolato's claims of damages and personal injuries caused by exposure to mold in their home that were dismissed through an exception of prescription filed by and granted to Grier.
The Pizzolatos sued Grier and his employer, Environmental Management & Training LLC, and insurer Admiral Insurance Co. alleging they were exposed to mold and extreme moisture in their Livingstone home.
"Plaintiffs contacted Mr. Grier, a professional engineer, in the summer of 2015 regarding a mold and moisture problem they were having in their home," Lanier wrote. "Grier issued a report on July 7, 2015, recommending that plaintiffs install dehumidifiers 'to correct the problem of high humidity conducive to the
growth of mold,'" and "advised plaintiffs to have their air condition systems checked to be sure they were functioning properly and also suggested having the slab checked because of the possibility of water being soaked up from the yard, through the slab, and into the floors."
After installing dehumidifiers, Pizzolato still noticed the home was still damp. The moisture allegedly caused Lauren to be sick while she was pregnant of her second child. Lauren, her 4-year-old daughter, and her newborn son all reportedly had sinus and breathing issues.
As things progressed, the mold continued to grow in the house.
"Plaintiffs found mold in several kitchen drawers and 'it spread to the other side of the kitchen.' Noting that 'it was a significant amount more on July 12, and then it seemed to just spiral from July 12 forward,' Mrs. Pizzolato indicated they took their kitchen apart, took everything outside and cleaned it," Lanier wrote.
Plaintiffs sought a second opinion from Brent Driskill of Driskill Environmental Consultants LLC, who provided them with detailed reports of his findings on July 29 and Sept. 15, 2016. According to Driskill's findings, the home was uninhabitable and not safe for humans based on the mold spore count in the home, the ruling said.
The Pizzolatos sued Grier claiming negligence on his actions. Grier filed an exception of prescription, alleging the claims prescribed. A response was filed by Pizzolato, but the judge granted the exception.
In his ruling, Lanier stated that "a review of Mr. Grier's reports reveals that the work he performed for plaintiffs included consultation, planning...investigation, evaluation, [and] measuring as a professional engineer," adding that "his final inspection of the premises was on Aug. 11, 2015. Thus, as set forth in La. R.S. 9: 5607(A)( 3), plaintiffs had five years from that date to file their claim against Mr. Grier, making their 2017 suit against him timely."
The Louisiana 1st District Court of Appeal Case No. is 2018 CA 0912.