A joint motion for Approval of Attorney's Fees and Costs was green-lighted for a Fair Labor Standards Act (FLSA) lawsuit was greenlighted in the U.S. District Court for the Eastern District of Louisiana April 22.
Dominique Hankton and Willie Ray Davis sued TACI Investments, Kamal P. Singh, Sanjay Mehra, Mohammad H. Tily, and Reffick Ali for alleged violations of the FLSA. The plaintiffs said the defendants didn't pay them mandated overtime. They reached a settlement agreement after Tily was dismissed as a defendant.
A motion to dismiss was granted but the court also ordered that anything concerning attorney's fees be referred to a magistrate judge if the parties couldn't settle. Fortunately, both sides were able to come to an agreement and filed a joint motion for approval of attorney's fees and costs and the court granted it.
The agreement consists of a payment in the amount of $20,000 to the plaintiffs' legal team. The amount includes $18,889.35 for the attorneys' fees and $1,110.65 for additional court costs. While the hourly fee for attorneys is typically $250 to $400, the parties said they were willing to take a reduction to $109.16 an hour, which is how they reached the $18,889.35.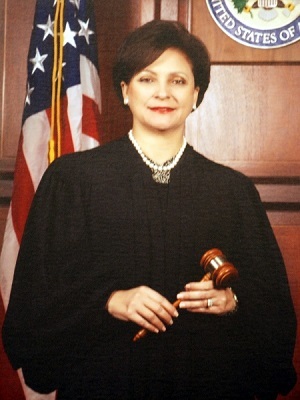 U.S. District Court Judge Nannette Jolivette Brown
The plaintiffs also pointed out that their lawyers were very knowledgeable and skilled in arguing FLSA cases. Both sides said the plaintiffs' lawyers had the necessary skill when it comes to prevailing in this type of litigation.
"The parties also assert that plaintiffs' counsel have dedicated one and a half years to the case and expended significant time in the matter, despite working on a contingency basis and having no guarantee of success," said the court. It added that this amount was fair and decided not to lower the amounts any more.
It also said that $1,110.65 in court costs were reasonable, fair and just.
U.S. District Chief Judge Nannette Jolivette Brown ruled on the case.