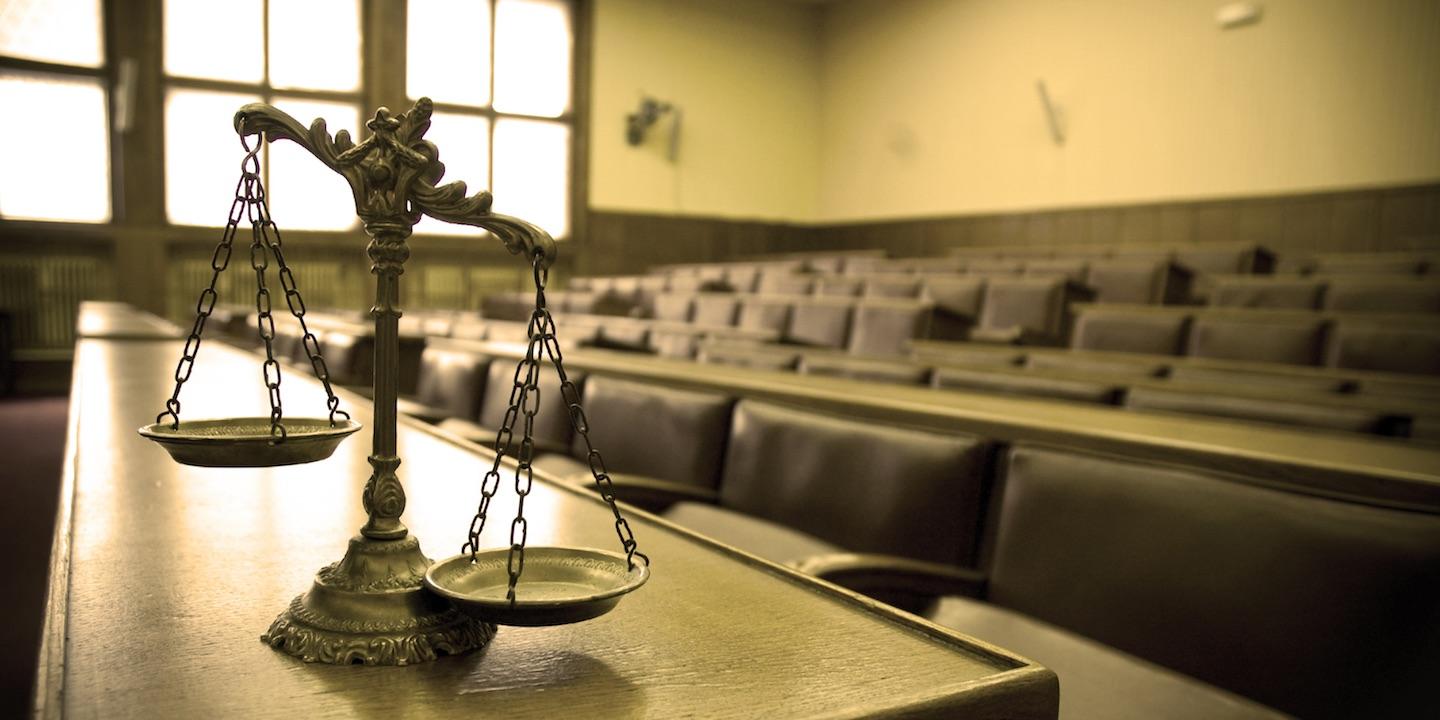 NEW ORLEANS – A controversy involving Louisiana Supreme Court Justice Jefferson Hughes has raised issues about transparency regarding the backgrounds of those serving as judges.
As a state judge in 1998, Hughes oversaw a controversial custody and child abuse case centered on the family of Austin Nicholson, whose parents were going through a divorce and whose stepfather was accused of causing the boy to suffer second-degree burns after placing him in bathtub water that was too hot, according to a story by The Advocate.
At the time, Hughes was dating Austin's mother's lawyer, the posting said. According to accusations by the child's grandmother, Hughes' presiding over the case was a conflict of interest and she felt he should have recused himself from the case. Instead of recusing himself, Hughes remained on the case and was later investigated by the FBI and the Supreme Court's judicial enforcement arm, but neither agency made his actions during the case public and his behavior was largely hidden for many years.

Todd Curry
The issues surrounding Hughes' alleged bias bring to light the question of whether lawmakers should approve legislation making the records of the judiciary commission public, thus making the state's judges' backgrounds more transparent when allegations of unethical behavior come to light.
"In judicial elections generally there is a low level of knowledge about the candidates," Todd Curry, assistant professor of political science at the University of Texas at El Paso, told the Louisiana Record. "That's just a truism across the board in every state. These sorts of bills would make more information public and allow voters to make more informed choices, which is always a good thing for appointing judges that represent the interests of their constituents. The lawmakers should certainly approve this bill with some limitations; there are certain things that obviously should kept private, but charges like what are alleged toward Justice Hughes should be made public in a very transparent and forward way."
However, such legislation likely would not help prevent this type of controversy, Curry said.
"Making the records public likely won't stop this sort of behavior by judges but it may stop their careers in terms of getting re-elected, so there would definitely be accountability," he said.
In a separate issue, Hughes has recused from hearing environmental cases after he accepted campaign donations from an attorney who represents landowners and local governments in oil industry lawsuits, an article in the Louisiana Record said.
The issue raises the question of whether there should be new rules on when judges can accept campaign contributions from parties in ongoing lawsuits. Regulating campaign contributions is a bit harder, in large part because of the breadth of cases that these judges consider, Curry said.
"The ongoing lawsuit nature is not the issue here," Curry said. "These individuals might appear before this judge in the future, but it might not be a current ongoing lawsuit. The very fluid nature of limiting the restrictions to only ongoing lawsuits probably won't have that significant of an effect because justices in those circumstances are already trying to downplay any sort conflict of interest and probably wouldn't accept contributions, especially given the history of Louisiana and campaign contributions with different law publications and law reviews about campaign contributions and possible issues of cases where judges should have recused themselves."
Curry said this is a very salient issue for Louisiana judges.
"Many attorneys who practice before these judges make campaign contributions to both candidates in many cases, so there isn't really a causal connection between campaign contributions and judicial impropriety that any researchers have really found," Curry said. "It is just the implications and the appearance of impropriety that are more of the question."