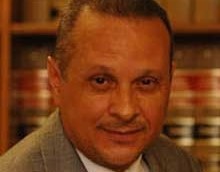 LeCesne
An expert on BP Deepwater Horizon oil spill litigation is calling a lawsuit that claims attorneys for BP colluded with a federal judge to reduce damages a "bit of a reach."
In February, Tampa, Fla. attorney Brian Donovan sued attorney Stephen Herman of the law firm Herman, Herman & Katz LLC. Donovan, who served as counsel for the litigant class vs. BP, alleges Herman colluded with BP; attorney Paul Feinberg, whom BP hired to run an independent claims payment program; and U.S. District Judge Carl Barbier in order to reduce the claims they would have to pay to plaintiffs.
Donovan is seeking Barbier's recusal.
"The parties here happen to be not only a very well-respected attorney who chaired the steering committee, but also a very well-respected federal judge and attorneys on the other side being taped, so to suggest there is some type of impropriety arising out of conspiracy to maximize legal fees and minimize recovery, that is very strong allegation which I don't think the facts support in this particular case," said Blaine LeCesne, the Donna & John Fraiche distinguished professor of law at the Loyola University New Orleans College of Law.
LeCesne was formerly employed by two New York law firms and served as deputy city attorney for New Orleans. He is a frequent expert legal analyst on events including the BP oil spill and has been interviewed and quoted extensively by many print, radio and television news outlets.
After the BP disaster, Barbier selected Herman to oversee a steering committee of lawyers monitoring settlement negotiations for the BP cases. Donovan asserts in his lawsuit, which only names Herman as a defendant, that Herman and the committee were locked into guaranteed compensation through a "common benefit fund" while providing cover for the defendant at the expense of the individual litigants. Some of those litigants are unable to remove their cases from the class or sue at all if they have signed a release.
Many of the individual plaintiffs received $5,000 in damages, while most businesses received $25,000. Donovan's suit also alleges that Herman and the attorneys' steering committee used their positions to assure that they were awarded more than $3 billion in legal fees and expense payments, which should have been much lower, according to the suit.
LeCesne said the thing to keep in mind is that this was a massive settlement that covered numerous categories for prospective plaintiffs.
"It's difficult to expect a global agreement that would be satisfactory to all those that have interest in recovery process," he said, adding that the settlement was so favorable to plaintiffs that BP went back to try and undo settlement.
LeCesne acknowledged that the settlement payments certainly would not make everyone whole, particularly the likes of fishermen and those injured as a result of having to clean up the spill that are now dealing with and paying for medical issues. But in the grand scheme of things, he says, the settlement payouts were very fair from an economic perspective.
Could the payouts to the attorneys on the steering committee be excessive?
LeCesne said he was not in a position to comment on that claim, but that in a multi-district class-action suit like this, a common benefit fund, which would result in compensation to attorneys on the steering committee based on the results they achieved, is very common.
Before the lawsuit, Donovan wrote a book arguing it is unconstitutional to have a single judge handle thousands of lawsuits filed in multiple states involving a major incident like the BP accident.
LeCesne also pointed out that the settlement payouts to plaintiffs were initially much higher until the claims administrator altered the formula – something the steering committee fought very hard against.