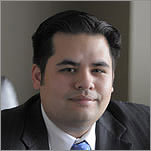 NEW ORLEANS – A seaman is suing a group of shipping companies after he allegedly fell 30 feet while in the course of his employment and landed on his head.

Delmon Marzett filed suit against Seatrade Reefer Chartering N.V., Seatrade Group N.V. and Biehl & Co. LLP in the Orleans Parish Central District Court on July 12.

The suit claims that while climbing up a ladder to exit the Prince of Stream, a vessel operated by the defendants, the ladder snapped and Marzett fell 30 feet and landed on his head. Marzett claims he injured his back, neck, shoulder and head and had to be transported to a hospital.

The defendants are accused of negligence for failing to inspect equipment; improperly designing, placing and maintaining equipment; failing to provide a safe walking surface; and violating OSHA, MMS and USCG.

An unspecified amount in damages is sought for medical damages, earning capacity, pain and suffering, disfigurement, maintenance and cure and damages consistent with federal law.

Plaintiff is represented by Paul Skrabanek of Houston-based Arnold & Itkin LLP.

The case has been assigned to Division I Judge Piper D. Griffin.

Case no. 2013-06384.