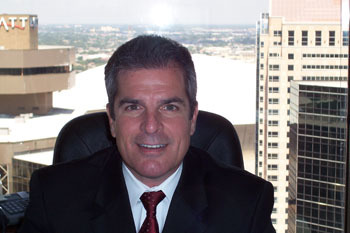 GRETNA – A local gas station is being sued by a customer who claims she was seriously injured in a fall.

Geraldine Coustaut filed suit against Carlo DeMatteo LLC, Carlo DeMatteo, Louana DeMatteo, Alfourat Inc., Gasco, ASI Lloyd's and Certain Underwriters at Lloyd's London in the 24th Judicial District Court on Jan. 3.

Coustaut claims that she was leaving a gas station located at the 7101 Westbank Expressway in Marrero when she suddenly slipped and fell to the ground. The plaintiff alleges she received serious injuries in the incident.

The defendant is accused of failing to properly maintain and repair the gas station exit, failing to warn of the hazards and defects existing in the area, failing to mark the defects and hazards in the area and filing to properly inspect the defects in the area.

An unspecified amount in damages is sought for pain and suffering, shock, mental anguish, medical expenses, lost wages, impairment of earning capacity, loss of physical function and disability.

Coustaut is represented by Scot J. Labourdette of the New Orleans-based Labourdette Law Firm LLC.

The case has been assigned to Division E Judge John J. Molaison Jr.

Case no. 734-260.