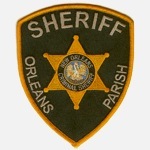 NEW ORLEANS- A Louisiana stucco corporation is suing a construction company for allegedly failing to pay for work performed at the Orleans Parish Sheriff's Department.

Brayan Stucco Inc. filed suit against Royal Commercial Construction Inc. in the Orleans Parish Civil District Court on Aug. 1.

On Sept. 6, 2013 Royal Construction allegedly entered into a contract with Brayan Stucco to provide services at the Orleans Parish Sheriff's Office job site. The plaintiff asserts that Royal agreed to pay an hourly rate for work provided by Brayan's employees. The contract between Royal and Brayan stated that Royal would "pay all costs of collection, including reasonable attorney's fees, in the event of default of payment," says the suit.

Between September 2013 and February 2014, Brayan purportedly provided weekly invoices for Royal for work performed at the Orleans Parish Sheriff's Office. The plaintiff alleges that Royal paid initial invoices, but failed to pay for Brayan's work between December 2013 and February 2014.

Brayan charges that Royal owes a total of $76,651.00 for nine weeks worth of invoices.

The petition states that Brayan repeatedly requested payment from Royal in an amicable manner without results. The plaintiff avers that it had to cease work on the project due to the defendant's failure to pay their invoices, and as such has lost profits that Brayan would have earned if it could have finished the job.

The defendant is accused of breach of contract.

The plaintiff seeks $76,651 in unpaid invoices, in addition an unknown amount in damages including loss of future profits, consequential damages, out-of-pocket costs related to the suit, legal interest and attorney's fees.

Brayan Stucco, Inc. is represented by Michael T. Tusa Jr. of Sutton, Alker & Rather LLC.

The case has been assigned to District J Judge Paula A. Brown.