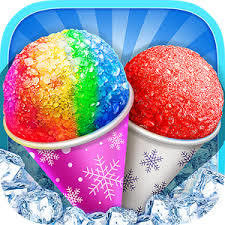 A Jefferson business brought a lawsuit against a Metairie operation for alleged ongoing copyright infringement starting in 2006.

SnoWizard Inc. filed a lawsuit against Snow Ball's Chance Ltd. in the U.S. District Court of the Eastern District of Louisiana on April 1, citing intellectual property violation dating to 2006.

Court documents indicate that the plaintiff filed applications and received trademarks for Cajun Red Hot and White Chocolate and Chips with the U.S. Patent and Trademark Office (USPTO) in 2011-12. The brand involved flavoring concentrates for shaved ice products. According to the lawsuit, the plaintiff also received certificates of registration for various other iterations of the product between 2006 and 2012.

SnoWizard's intellectual property was attacked by other parties in an undated reference challenging the validity of two names on the alleged basis that they are generic and merely descriptive, and purportedly obtained fraudulently, the lawsuit states. The documents say that a court ruled in favor of SnoWizard as the trademarks' rightful owner.

The complaint goes on to say that the competing companies' lawyer has repeatedly appealed the case to no avail and alleges that the attorney, Mark Andrews, has willfully enlisted a new and disinterested snowball stand to continue the appeal process. The plaintiff argues that the action is an unethical effort to cancel its registrations with the U.S. Trademark Trial and Appeal Board.

The plaintiff seeks declaratory judgment plus attorney's fees, expenses and costs. The firm is represented by Kenneth Tolar and Jack Morris of Metairie.

U.S. District Court of the Eastern District of Louisiana, case no. 2:15-cv-01002-SM-SS.