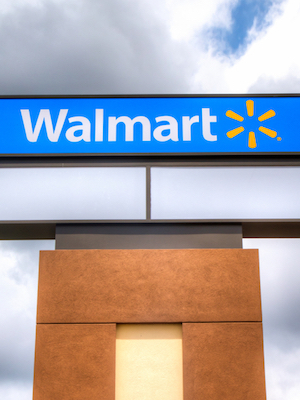 NEW ORLEANS – An Orleans Parish man is suing Wal-Mart for injuries he allegedly suffered after slipping and falling in one of its stores in Kenner.
Wilfredo Mercado filed a lawsuit Jan. 12 in U.S. District Court for the Eastern District of Louisiana against Wal-Mart Louisiana Inc., alleging negligence.
According to the complaint, as Mercado shopped at the Walmart Supercenter on West Esplanade Avenue in Kenner, he slipped and fell on a puddle of liquid, injuring his back. The suit says Walmart is at fault for not ensuring reasonably safe conditions for shoppers and failing to maintain safe conditions at the store.
Mercado seeks damages of $850,000, which includes $150,000 for medical expenses, $200,000 combined for lost wages and loss of future earning capacity, and $500,000 combined for pain and suffering and emotional distress. He is represented by attorneys Jonathan P. Friedman and Scott E. Silbert of Silbert, Garon, Pitre & Friedman in New Orleans.
U.S. District Court for the Eastern District of Louisiana Case number 2:16-cv-00279