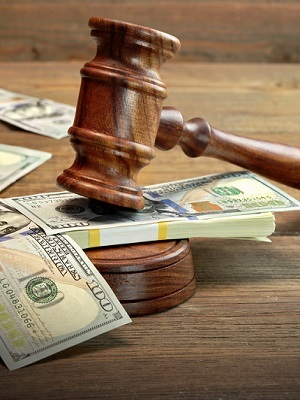 NEW ORLEANS – A St. Tammany Parish couple is suing Lumber Liquidators over allegations of excess levels of formaldehyde in wood flooring they purchased from the company.
Jason Snyder and Heather Snyder filed a lawsuit on March 1 in the U.S. District Court for the Eastern District of Louisiana against Lumber Liquidators Inc., Lumber Liquidators Leasing LLC, Lumber Liquidators Holdings Inc. and Lumber Liquidators Services LLC, citing redhibition, breach of warranty, violation of the Louisiana Products Liability Act, unjust enrichment and negligent misrepresentation.
The lawsuit surrounds the defendants' alleged scheme to import, falsely warrant, advertise and sell Chinese flooring in the U.S. that fails to comply with relevant and applicable formaldehyde standards, rendering the flooring defective.
Formaldehyde, known human carcinogen, is classified as a volatile organic compound, which is a chemical that becomes a gas at room temperature, the suit states.
The plaintiffs claim to have purchased 1,419.73 square feet of STJ Brazilian Koa 12 millimeter laminate flooring from Lumber Liquidators on Sept. 14, 2012, for $2,825.26. The flooring was manufactured in China, and the plaintiffs aver that the packaging was misleading in regards to the levels of formaldehyde, which is regulated differently in China compared to the U.S. The plaintiffs claim they would not have purchased the flooring with this knowledge.
The Snyders seek compensatory damages, equitable and/or injunctive relief, payment of costs, pre- and post-judgment interest, attorneys' fees, expert fees and a trial by jury. They are represented by Russ M. Herman, Leonard A. Davis and Stephen J. Herman of Herman, Herman & Katz LLC in New Orleans.
U.S. District Court for the Eastern District of Louisiana Case number 2:16-cv-01769-NJB-DEK