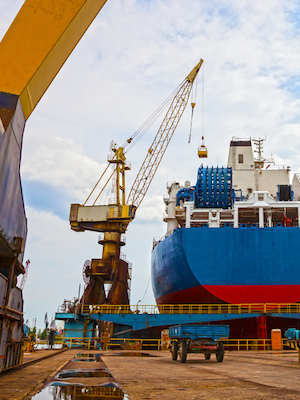 BATON ROUGE – A Georgia firm is suing a customer for shipping charges it incurred during the transport of grain from Argentina to Morocco via chartered vessels.
Agribusiness United DMCC filed a lawsuit March 15 in U.S. District Court for the Middle District of Louisiana against Casa Grains SARL, alleging breach of contract. The plaintiff says it is bringing this action in in this court because Casa Grains has property subject to attachment, seizure and garnishment in Louisiana.
According to the complaint, Casa Grains owes Agribusiness $736,120.59 for demurrage expenses because its chartered vessels failed to unload cargo within the time specified in its sales contracts.
Agribusiness seeks recovery of the alleged amount owed by garnishment of cargo and other goods aboard the vessel Sunrise, a ship containing its property in Louisiana. It is represented by attorneys Derek A. Walker, Alan R. Davis and Marcy W. Dale of Chaffe McCall LLP in New Orleans.
U.S. District Court for the Middle District Case number 3:16-cv-00174