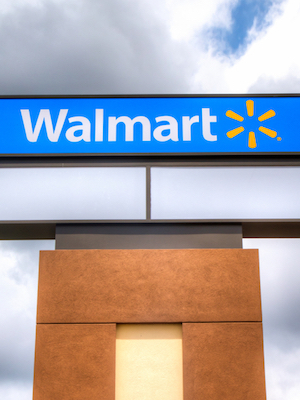 LAKE CHARLES — A Calcasieu Parish customer is suing Wal-Mart, alleging a store's negligence caused her to fall and suffer injuries.
Lisa Renee Roberts filed a lawsuit April 7 in U.S. District Court for the Western District of Louisiana Lake Charles Division against Wal-Mart Stores Inc. alleging the retail store chain failed to properly maintain its premises in safe condition to avoid accidents.
According to the complaint, on Aug. 17, 2015, at a Wal-Mart store in Lake Charles, Roberts slipped and fell on an unknown substance causing her to suffer injuries to her shoulder, hip, lower back and other parts of the body.
The plaintiff alleges Wal-Mart failed to take reasonable measures to protect the safety of shoppers, failed to provide adequate warnings and failed to exercise reasonable care under the circumstances.
Roberts seeks a trial by jury, compensation for all damages, plus interest, all costs and disbursement and all other equitable relief the court allows. She is represented by attorney Willard P. Schiefler of Thibodaux.
U.S. District Court for the Western District of Louisiana Charles Division Case number 2:16-cv-00471