NEW ORLEANS—A U.S. District Court judge recently ruled that Rodney Henry, former assistant to New Orleans Saints owner Tom Benson, must submit to arbitration overseen by NFL Commissioner Roger Goodell.
Henry is suing the Saints, Tom Benson and Benson's wife, Gayle Benson, claiming discrimination, illegal termination and improperly denied overtime. He and his lawyers asked the judge to deny the defendant's motion to send the case to arbitration for several reasons, including that the contract Henry signed in 2010 set the NFL commissioner as the arbiter.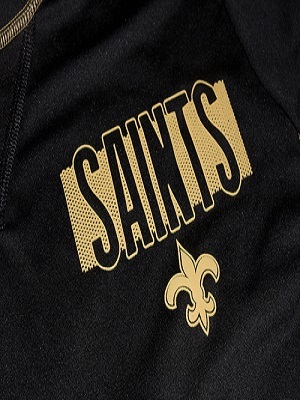 Plaintiffs who wish to avoid arbitration have a difficult time, according to G. Trippe Hawthorne, an attorney with Kean Miller LLP. Federal cases such as Henry's fall under the Federal Arbitration Act, and most states have similar laws.
"Since well before the codification of the Federal Arbitration Act, there's always been a federal law and common law policy very strongly in favor of arbitration," Hawthorne recently told the Louisiana Record.
Even in cases such as this, where an arbitrator was agreed to in a contract and one party later contests that choice, courts normally favor the language of the contract.
"If they've agreed to who the arbitrator is going to be ahead of time, and how that person is going to be selected, the courts are going to be very, very hesitant to interfere with that choice of contract," Hawthorne said.
Craig Mordock, an attorney and legal analyst in New Orleans, said that most arbitration clauses he's seen don't name a specific person as an arbitrator, but rather choose an organization to bring the dispute to. But, he said, courts can hold some provisions of a contract unconscionable and therefore unenforceable.
"Roger Goodell essentially works for Tom Benson to a certain extent," Mordock told the Louisiana Record. "A lot of the principles of alternative dispute resolution involve making sure that the third party is neutral."
Henry's lawyers called the provision that Goodell would be arbitrator unconscionable in their arguments, noting his professional relationship with the Bensons and alleging personal friendship, as well. In his decision, however, Judge Carl J. Barbier of the U.S. District Court for the Eastern District of Louisiana said the court can only remove an arbitrator under very specific circumstances, but that Henry would still have the right to contest Goodell's award before it was adopted by the court.
"There has been no showing in this case that the Commissioner's relationship to (the) defendants was undisclosed, unanticipated, or unintended," Barbier wrote in his order. "Therefore the appropriate method for contesting any possible bias is through judicial review of the arbitration award."
Bias that amounts to depriving one party of its constitutional rights is one of few circumstances where one party can ask a court not to adopt an arbitrator's award, Hawthorne said.
"There are very, very limited grounds for a party asking the court not to adopt the award of the arbitrator as the judgment of the court," he said.