NEW ORLEANS — Airbnb continues to work with city officials to enact its registration policy for users of the home-sharing network.
The company has also been laying the groundwork for a public offering by settling lawsuits in New York and San Francisco. Its CEO has said it may be able to go public in about a year, according to the New York Times.
As part of its agreement with San Francisco, Airbnb will be working with city officials in the same way it has been cooperating with the City of New Orleans to streamline the registration process for hosts.
"Airbnb, our community of hosts and the City of New Orleans worked closely for several months to develop a streamlined registration system that makes it easy for hosts to register and continue sharing their homes, while giving the City the tools it needs for enforcement," Airbnb Public Policy Director Laura Spanjian told the Louisiana Record in an email statement. "As this brand new registration system goes into effect, we remain committed to working with the City to allow our hosts and the City to welcome visitors to New Orleans."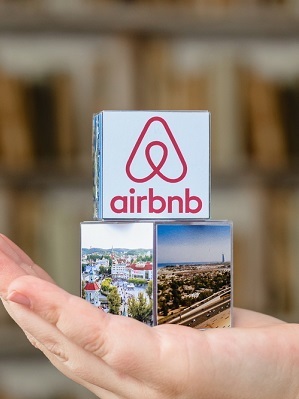 Airbnb has already sent out a notification to users that defines the three types of licensing available for short-term rentals in New Orleans. These include type A, T and C.
Type A has been defined as accessory rentals, which means the primary home is being offered out. Type T refers to temporary rentals, which can include the primary residence but also covers investment properties. Type C covers any unhosted property in the commercial district and has been restricted to the Vieux Carre Entertainment District in the French Quarter.
Airbnb has also been cooperating with the city by collecting taxes on behalf of hosts.
Spanjian indicated the Airbnb service was an asset to the city's economy.
"Home sharing helps families in New Orleans earn a little extra money to pay the bills and supports the city's thriving tourism industry," her email stated.
New Orleans' new policy that short-term rentals must be registered and have a license came into effect mid-May.
For its part, Airbnb has agreed to cooperate with officials and remove any non-registered listings from its site by the end of May.