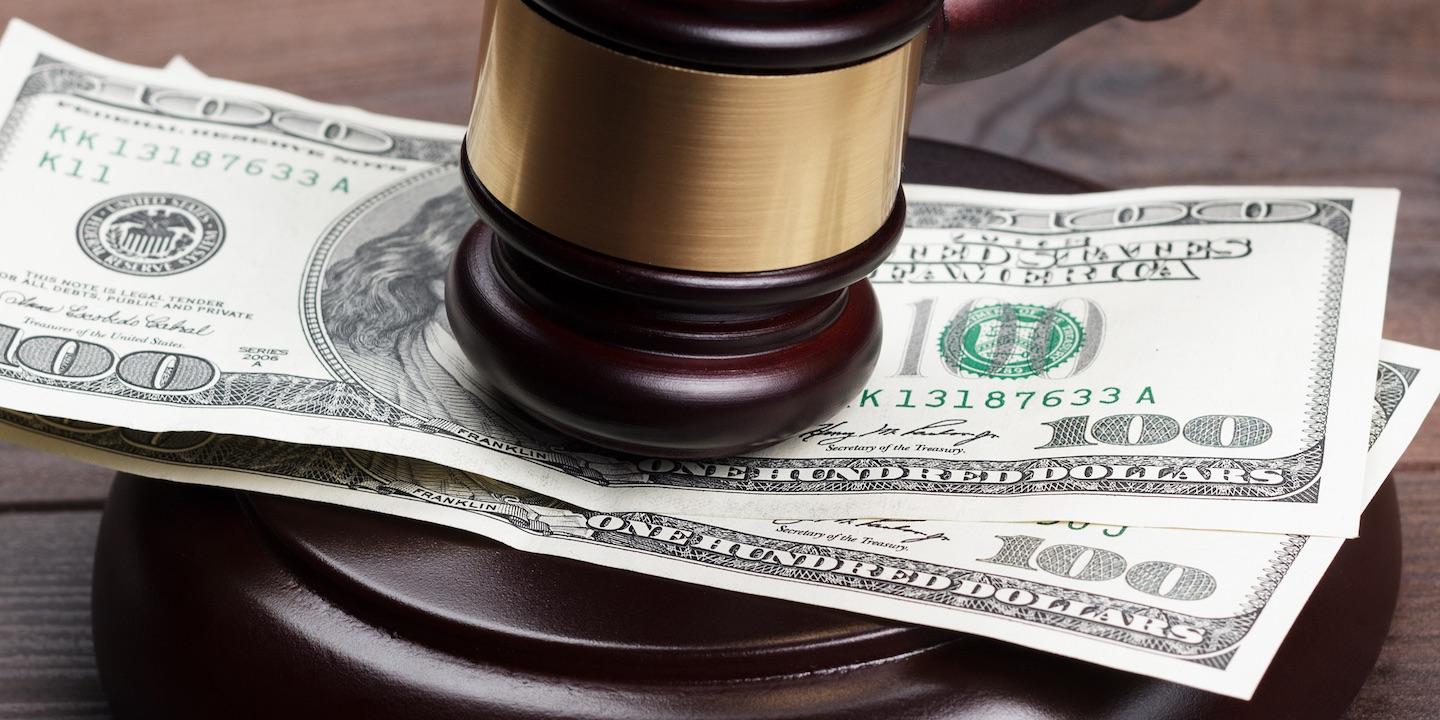 NEW ORLEANS — The U.S. Bankruptcy Court in Louisiana's Eastern District will have to reconsider trustee fees it decided to reduce in the bankruptcy of a Metairie man convicted of wire fraud, according to a revised a federal appeals court ruling earlier this month.
"This bankruptcy appeal presents a question of statutory interpretation concerning 'reasonable compensation' of Chapter 7 bankruptcy trustees under 11 U.S.C. §§ 326 & 330," U.S. 5th Circuit Court of Appeals Judge Leslie H. Southwick wrote in the court's 13-page ruling issued Jan. 26 and revised Feb. 7. "The bankruptcy court reduced the trustee's requested fee. The district court vacated and remanded the bankruptcy court's order because the court failed to provide sufficient explanation for its reduction. While we reject the district court's statutory interpretation, we affirm that court's decision to vacate and remand."
Southwick was joined in the ruling by Judge Thomas Morrow Reavley and Judge Catharina Haynes.
The case concerns two bickering trustees in the Chapter 7 bankruptcy of the estate of John F. Kelly III, convicted of wire fraud, and JFK Capital Holdings, one of his many companies.
In April 2016, Kelly was charged with a one-count bill of information on a wire fraud charge, according to an April 29, 2016, U.S. Justice Department press release. The bill of information described Kelly's receipt of more than $700,000 in wire transfers from two investment funds and how he transmitted a false accounting document about a third fund between 2011 and 2013. The wired communication was done as part of Kelly's business, which specialized in tax-delinquent property purchases and operated in Louisiana, Georgia, Florida and Indiana, according to the bill of information.
On May 25, 2016, Kelly, then age 55, pleaded guilty to wire fraud, admitting he operated a tax sale investment business 2011 through 2014 to defraud and steal from his investors, according to a U.S. Justice Department press release issued the same day. Kelly admitted he used money from his investors to pay off personal loans and purchase real estate in New Orleans, according to the DOJ press release.
The following August, Kelly was sentenced to 12 months and one day in federal prison, followed by three years of supervised release and was ordered to pay restitution to his victims.
Kelly was already in bankruptcy proceedings before the wire fraud charge and JFK Capital was the only one of his "80-plus entity single business enterprise" that was solvent, according to the appeals court ruling. To facilitate legal representation for both legal entities, Barbara Rivera-Fulton was appointed trustee for Kelly's estate, while Aaron Caillouet was appointed trustee for JFK Capital in the Chapter 7 bankruptcy proceedings, according to the ruling.
Rivera-Fulton and Caillouet are two of eight Chapter 7 bankruptcy trustees for the bankruptcy court in Louisiana's Eastern District.
Trouble between the two trustees arose when Fulton, in an attempt to consolidate the JFK Capital bankruptcy with that of Kelly's estate, argued Kelly "was the alter ego of JFK Capital" and that any JFK Capital funds should be paid to Kelly's creditors, according to the ruling. JFK Capital's trustee opposed consolidation, according to the ruling.
"Tensions between the parties grew," the ruling said. "As a result, nearly every aspect of the JFK Bankruptcy was contested. The bankruptcy court's frustrations were apparent in the hearing for the JFK Trustee's First Interim Application for Chapter 7 Trustee's Fees."
The bankruptcy court, in addressing the uncontested trustee fee application, "without any explanation" ordered a reduction in the fee from almost $15,598 to almost $6,492, a drop from 7 percent to 3 percent of the money to be distributed, the ruling said.
The JFK trustee appealed the bankruptcy court's decision to U.S. District Court for Louisiana's Eastern District, which vacated and remanded the bankruptcy court's order, ruling that the order had not included a reason why the JFK Capital trustee's fees have been reduced, according to the appeals court's ruling. "In doing so, the district court engaged in extensive analysis of the relevant statutory provisions for Chapter 7 trustee compensation," the appeals court's ruling said.
"It directed the bankruptcy court to 'redetermine' fees according to the district court's order on remand."
The JFK Capital trustee's appeal to U.S. 5th Circuit followed the district court's ruling.