NEW ORLEANS — A Louisiana Supreme Court candidate's challenge to stay in the 2018 General Election has been lost.
Although disappointed, Richard Ducote, a practicing attorney for 40 years, vowed to keep going.
"I do intend to run for the open seat when Justice Guidry retires or moves on to the Federal Court." Ducote said, adding his tax returns "won't be an issue and then we will go from there."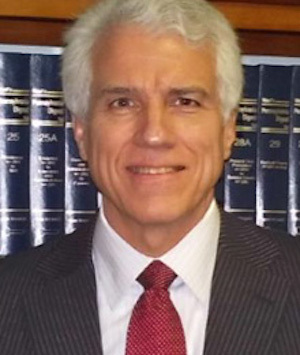 Richard Ducote
Stephen Petit Jr. filed a lawsuit July 27 against Ducote, claiming that he falsified information regarding his tax filings and home residence.
Petit Jr.'s argument was that Ducote should be barred from the ballot because he did not file tax returns for cases he tried in Louisiana while living in Pennsylvania.
The Fifth Circuit Court of Appeal's ruling was signed by presiding Judge Ellen Shirer Kovach Aug. 1.
"(Justice) Guidry recused, and other two justices did weigh in, and Justice Hughes and Justice Johnson did not say anything," Ducote said.
Ducote wrote in the writ that "although the trial court did not consider the testimony of Petit's purported tax experts, who provided improper opinions as to law, in reaching its decision, the Fifth Circuit, (acted) in gross departure from proper judicial proceedings and erroneously applying and interpreting Louisiana law and precedent."
Ducote, who won a 1991 Supreme Court case regarding sexually abused children and has been a special district attorney in 40 parishes, said he looks forward to running in the next election.