Gov. John Bel Edwards | Photo by Marie Constantin
With Election Day on Oct. 12 for Louisianans, residents' views on Democratic Gov. John Bel Edwards' tax hikes to erase a $2 billion deficit seem likely to be the deciding factor on who sits in the governor's chair.
Edwards is running for re-election against two Republicans – U.S. Rep. Ralph Abraham (R-Alexandria) and businessman Eddie Rispone – who both hope to bring about reform to the state's tax system if elected.
While campaigning in 2015, Edwards said he wouldn't raise taxes, but then in 2016 he did just that, hiking the state's sales tax by 25 percent. He continued to enact more tax increases bringing in an additional $800 million in tax hikes; and in August, announced the state likely would see a $300 million budget surplus in its fiscal year 2019 budget, according to The Advocate.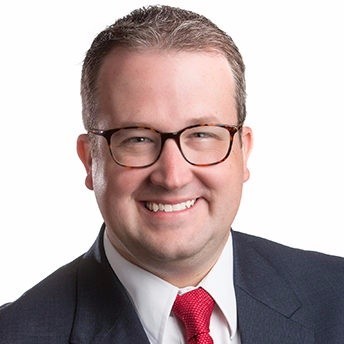 Daniel Erspamer, chief executive officer of the Pelican Institute for Public Policy
Edwards' critics, however, say that budget surplus is not necessarily a good thing from a governor who they say just wants to tax his way out of financial trouble.
"Louisiana's overly complicated and bloated tax system is burdening working families across our state, and collecting hard-earned dollars in excess of what the state government needs is hardly something to brag about," Daniel Erspamer, CEO of the Pelican Institute for Public Policy, told the Louisiana Record. "It's clear that over-taxation isn't translating into economic victories."
If anything, the increase in taxes is driving away those who call Louisiana home, forcing many to seek out more economically friendly climates, such as the neighboring state of Texas, he said.
"Last year, Louisiana was the only state to actually lose jobs, and nearly 28,000 people moved out to seek opportunity elsewhere," Erspamer said.
The Pelican Institute CEO said whoever is elected needs to bring about the reform needed to improve the state for good.
"Instead of cheering on a surplus as if it's a victory, our elected leaders should instead be looking at ways to comprehensively reform our tax code," Erspamer said. "Without major changes to make taxes fairer and flatter in Louisiana, we will continue down this path of declining jobs and lost opportunity."