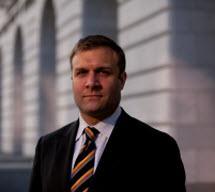 NEW ORLEANS – A local couple is suing the owners of their leased residential property for allegedly failing to assure the premises were free of hazardous conditions.

Veronica P. Dubois-Gaines and Alvin Gaines filed a lawsuit against Ernest Joubert Co., Inc. and BK Group, LLC in the Orleans Parish Central District Court on Dec. 4.

Dubois-Gaines asserts she contracted an illness which was caused by toxic mold and other airborne contaminants inhaled in her leased residence.

The defendant is accused of failing to rid the premises of hazardous conditions and failing to warn tenants of an existing defect on the property.

An unspecified amount is sought for past medical expenses, pain and suffering, loss of income, scarring and disfigurement. Gaines is seeking a monetary reward for loss of consortium, hedonic damages and loss of love and affection.

The plaintiff is represented by George P. Vourvoulias III of Harmon, Smith, And Vourvoulias, LLC.

This case has been assigned to Division L Judge Kern A. Reese.

Case no. 2012-11270.