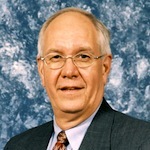 BATON ROUGE – A bill has been introduced in the Louisiana House of Representatives that would exempt Louisiana Citizens Property Insurance from being involved in class action lawsuits.

HB414 would disallow class action lawsuits against Louisiana Citizens Property Insurance. As a quasi-governmental agency, Citizens is the insurer of last resort for persons unable to obtain coverage in the insurance market.

Only last year the insurer finally put to rest a massive class action lawsuit stemming from Hurricane Katrina in 2005 in which tens of thousands of homeowners banded together to go after the insurer for making them wait for more than 30 days to begin adjusting their claims.

That lawsuit ended up costing the insurer around $150 million, about 40 percent of which went to legal fees.

Rep. Dan "Blade" Morris, R-Jennings, said Citizens was forced to keep the litigation in state court rather than having it removed to federal court where it would have likely been dismissed like similar suits brought against nationwide property insurers.

"This is a situation every other insurance company in America was able to avoid," he said.

"They were sued, but they were in federal court. The federal court realized that in Katrina you couldn't get back into New Orleans in 30 days and if you did there was no one there to do anything about their claim. Yet, the state courts had a different opinion. Federal courts threw it out realizing it was an exceptional situation, but the state court did not and Citizens was the only insurance company that ended up paying those penalties."

Morrish said other last resort insurers have been exempted from class action lawsuits, but coverage provided by Citizens is still prone to the costly litigation.

"This just adds to that list of exemptions," he said. "It doesn't exempt them from their legal obligations. Certainly you can still sue, but it does exempt them from the penalties which are extremely onerous."

In the case of the Hurricane Katrina class action lawsuit the penalty per each instance of violating the 30 day limit was $5,000.

A similar bill was filed in last year's legislative session, but was withdrawn.

"Because of the ongoing litigation Citizens had many of the people involved in that were hesitant to make it retroactive," Morrish said. "There was a nervous contingent that thought it may end up that way so we pulled the bill."

Morrish said he anticipates the bill will pass without much opposition.