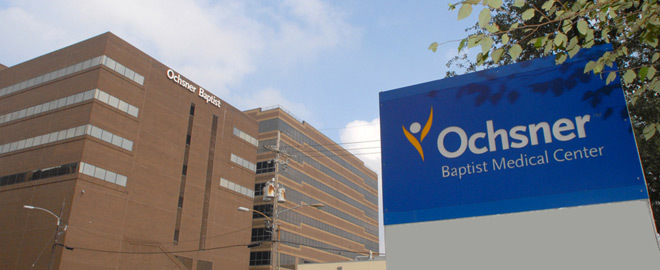 GRETNA – A local hospital is being sued by a patient who claims a doctor removed two of her ribs and damaged a vein in her shoulder without telling her.

Charlyne Alfred filed suit against Ochnser Clinic Foundation in the 24th Judicial District Court on June 20.

Alfred alleges she underwent a superior labrum anterior posterior repair to her shoulder and after a three-week recovery period was able to return to work. However, the plaintiff asserts she later developed complications including pain in her shoulder and numbness in her fingers which her orthopedic surgeon said were consistent with thoracic outlet syndrome. Alfred contends she was referred to Dr. Gregory Eckholdt, a thoracic surgeon at Ochsner, who after a brief examination told her she had thoracic outlet syndrome and one of her lower ribs would need to be removed.

The plaintiff claims that Eckholdt told her he was confident he could successfully perform the surgery and did not relay to her potential complications. Alfred contends that on Nov. 24, 2009 she underwent surgery to remove one rib, but Eckholdt actually ended up removing three ribs and damaging a vein in her shoulder area. The plaintiff alleges since the surgery she has experienced severe constant pain on her right side and a dropped shoulder and that Eckholdt never told her he had removed two additional ribs. Alfred asserts she has suffered permanent injuries due to the surgery.

The defendant is accused of medical malpractice.

An unspecified amount in damages is sought for physical pain and suffering, mental pain and suffering, medical expenses, loss of partial use of extremity, loss of enjoyment of life and loss of wages.

Alfred is represented by Thomas A. Gennusa of Metairie-based Gennusa, Piacun & Ruli.

The case has been assigned to Division G Judge Robert A. Pitre Jr.

Case no. 739-643.