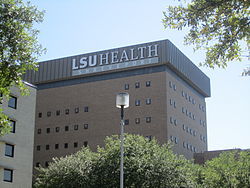 NEW ORLEANS – A New Orleans man is suing a hospital and neurologist blaming them for a scheduling error.

Tory Beard Jones and Chris Jones, individually and on behalf of their minor children, filed suit against Interim Louisiana State University Hospital and Dr. Gelasio Alberto Baras Avila and the Board of Supervisors of Louisiana State University in the Orleans Parish Civil District Court on Dec. 18, 2014.

The plaintiffs assert that Jones was a patient at Interim LSU Hospital in the Neurology clinic in August 2013. She was allegedly given a preliminary diagnosis of headache, inconclusive tumor of paraganglia and benign skin growth around the ear. She was scheduled to be seen by Avila, her neurologist, on Nov. 18, 2013. At that visit, surgery was scheduled for Dec. 26, 2013 with a pre-operative visit on Dec. 23, 2013. Upon arrival for her pre-operative visit in December, she was told that the surgery had been canceled and would not be completed due to the doctor's prolonging the surgery date. The plaintiffs claim this error negated any possibility of survival of the cancer.

The plaintiffs claim that Avila breached the standard of care in failing to timely schedule the surgery for Jones and that the Board of Supervisors of Louisiana State University was negligent in supervising him. The plaintiff asserts that she will, as a result of the defendant's negligence, slowly die, suffer mental and physical pain and suffering, and incur additional and unnecessary medical expenses.

The plaintiff seeks an unspecified amount in damages for pain and suffering, medical bills as well as loss of consortium applying to plaintiff's husband and children.

The plaintiff is represented by Daniel W. Nodurft of New Orleans-based Robichaux Law Firm LLC.

This case has been assigned to Division I Judge Piper D. Griffin.

Case no. 2014-11929.