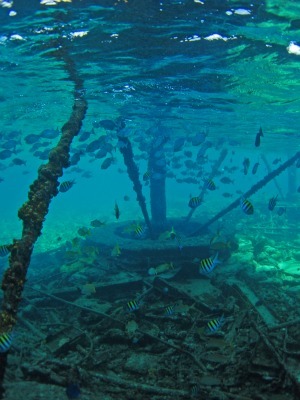 A Houston company is suing to recover costs it incurred while decommissioning and plugging an underwater oil well.
Fieldwood Energy filed the suit Oct. 27 in U.S. District Court for the Eastern District of Louisiana against Rosbottom Production Corp. of St. Rose.
Effective Oct. 1, 2004, the defendant acquired a working interest of an oil and gas lease in cooperation with a separate operator of the site, according to the complaint. On May 10, 2010, that operator, Apache Corp., issued an estimate for the decommission of the site and on June 4, the defendant approved it. The lease on the site was terminated two years later.
Effective July 1, 2013, the plaintiff acquired all of the outside operator's right, title and interest in the underwater site from Apache. And since Apache completed the operation, the defendant is obligated to reimburse the plaintiff for the work, which totals nearly $84,000, the suit claims.
Because the defendant has yet to pay the plaintiff, the suit seeks the aforementioned amount plus monthly interest on the unpaid balance, attorneys' fees and court costs.
Attorneys for the plaintiff are James D. Bercaw, R. Daniel Serio Jr. and Laura E. Avery of King, Krebs & Jurgens in New Orleans.
U.S. District Court for the Eastern District of Louisiana case number 2:15-cv-05499-HGB-SS.