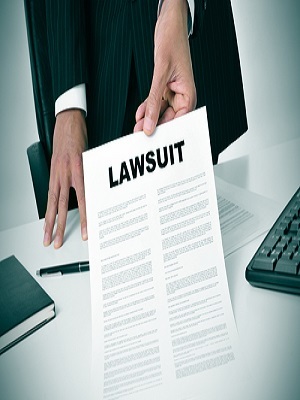 NEW ORLEANS – The owner of a Metairie public relations firm says a councilman punished him for producing a rival's campaign ads.
Buisson Creative Strategies and its owner, Gregory Buisson, filed a lawsuit Nov. 23 in the U.S. District for Eastern District Court of Louisiana against Christopher L. Roberts and the Parish of Jefferson, alleging violations of several protections under the U.S. Constitution, including free speech, equal protection and due process.
According to the complaint, Buisson and his firm ran Facebook and TV campaign ads for Louis Congemi, Roberts' opponent in the 2015 council race, stating that Roberts had failed to file income tax returns between 2010 and 2014. Once Roberts won the election, the suit says he allegedly threatened Buisson with retaliation during an overnight phone call.
The complaint states that Jefferson Parish subsequently passed an ordinance denying the awarding of public contracts to firms in which one individual owns more than 5 percent of a company and does business in political campaigns. Since then, Buisson has been ineligible to participate in parish-funded contracts.
Buisson seeks compensatory and punitive damages in an amount to be determined at trial. He is represented by Metairie attorney Monique Lafontaine.
U.S. District for Eastern District Court of Louisiana Case number 2:15-cv-06272