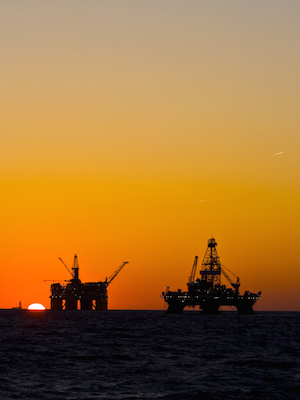 NEW ORLEANS — The ongoing suit brought by a New Orleans-area levee board "sends the wrong signal" to companies in Louisiana's massive gas and oil industry, Chris John, president of the Louisiana Mid-Continent Oil and Gas Association, told the Louisiana Record.
"The mere threat that a lawsuit can be filed by a levee board on behalf of landowners who they don't represent, I think ... sends the wrong signal," John said "I can certainly guarantee you that oil and gas companies looking to do business here are looking at this very closely."
A three-judge panel in the 5th U.S. Circuit Court of Appeals recently heard arguments appealing a district court's decision to dismiss the suit brought by the Southeast Louisiana Flood Protection Authority-East against gas and oil companies. The suit claims that decades of exploration along the state's coast caused erosion that, in turn, has made Louisiana more vulnerable to flooding. The levee board wants energy companies to pay to restore coastal wetlands or repay the board for work done to beef up flood protections.
The appeal on Feb. 29 centered on whether the case belongs on federal or state court. It was originally filed in state court in 2013, but energy companies successfully got it moved to federal court. Last year, U.S. District Judge Nanette Jolivette Brown ruled against the flood board, saying it had no legal standing to bring the suit.
The levee board argues that the lawsuit shouldn't have left the state level because it primarily concerns state law. Lawyers for oil and gas companies countered that the board's mention of permits issued by the U.S. Army Corps of Engineers, a federal agency, makes this a federal matter.
"We've been following it extremely closely because of the far-reaching ramifications," John said. "We certainly agree with the judge's first decision. The notion that oil and gas is solely to blame for coastal erosion … is ludicrous. The judge said that and we certainly agree."
He said revenue from gas and oil fund many programs that work to restore coastal areas. He added that the state relies on this money in its $50 billion master plan for coastal restoration just like it relies on the industry as an economic engine and employer.
"I think the oil and gas industry has been extremely responsible to fund and put money into funds that put money toward coastal projects," John said. "That doesn't say they were liable for the erosion itself — it's just being good corporate citizens and showing we want to help."
Judges from the 5th U.S. Circuit Court of Appeals have yet to issue a ruling following the Feb. 29 hearing.