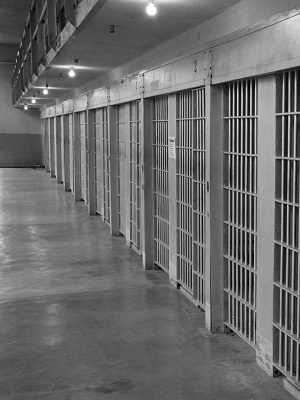 NEW ORLEANS — District Court Judge Arthur Hunter ruled in an early February murder trial that Louisiana's law requiring only 10 of 12 jurors to make the same conclusion about a defendant's guilt is not — as defense attorney Colin Reingold characterized it — a racist law.
However, not everyone in the legal community agrees.
Reingold, a public defender, argued that the law was designed to marginalize black jurors and infringed on the rights of his client. In his arguments before the court, according to a Feb. 9 report by The Advocate, Reingold said the law is "a stain on our state and should be an embarrassment to all citizens of Louisiana ... the only place in the country where you can go away for life when two people have reasonable doubt about your guilt."
Oregon is the only other state that does not require a unanimous verdict in a murder case, The Advocate reported on Feb. 7.
Reingold's client, Christopher Lee, 26, is accused of murdering Chad Huth during a home invasion in 2010, according to The Advocate. Lee faces a retrial in April. He has been charged with second-degree murder, aggravated battery, and attempted second-degree murder, The Advocated reported on March 23, 2016.
In the March 2016 trial, the jury deadlocked and Lee was not convicted. There five black jurors in the first trial; four of them voted for conviction, The Advocate reported.
Hunter disagreed, stating in his written opinion, "The court is well aware of the racism of the time and attempts to disenfranchise minorities. The court does not seek to ignore or downplay such a dark period in our history."
However, he felt that "recognizing and understanding the racial animosity of the time is not enough to establish a discriminatory motive" in regard to non-unanimous verdicts.
Hunter also noted in his written opinion that "Lee has failed to meet the burden necessary to declare the laws establishing Louisiana's non-unanimous jury scheme unconstitutional. To meet this burden, a defendant must bring more than an educated hypothesis and reasoned conclusion."
Loyola University College of Law professor William P. Quigley disagrees with Hunter.
"Everything about criminal law in Louisiana has a strong racial dimension," Quigley told the Louisiana Record. "One can certainly make a strong argument that a system born of racial hatred continues to operate consistent with the structural racism inherent in our criminal legal system."
Hunter ruled that there was no racial animus in drafting the law and lawmakers "stressed court efficiency in the enacting of this law." Quigley said that obviously the original intent was simply to move cases along faster.
"It is definitely faster to convict people if prosecutors do not need unanimous approval," he said.
Quigley strongly feels that there is racial bias in the state's justice system.
"Louisiana is only one of two of the 50 states that allows convictions without unanimous jury decisions," he said. "Tulane professor Lawrence Powell has been telling us for years that this rule was born as part of an overall post-Civil War effort to protect white supremacy and put as many black men in jail as possible."
Quigley feels that law needs to change.
"Louisiana is the nation's leader in putting people in jail. And Louisiana makes a lot of mistakes in putting the wrong people in jail as well," he said. "The Innocence Project estimated that half of the wrongful convictions in Louisiana came from non-unanimous juries. Going to unanimous juries is one way to reduce the number of people going to jail, particularly innocent people."