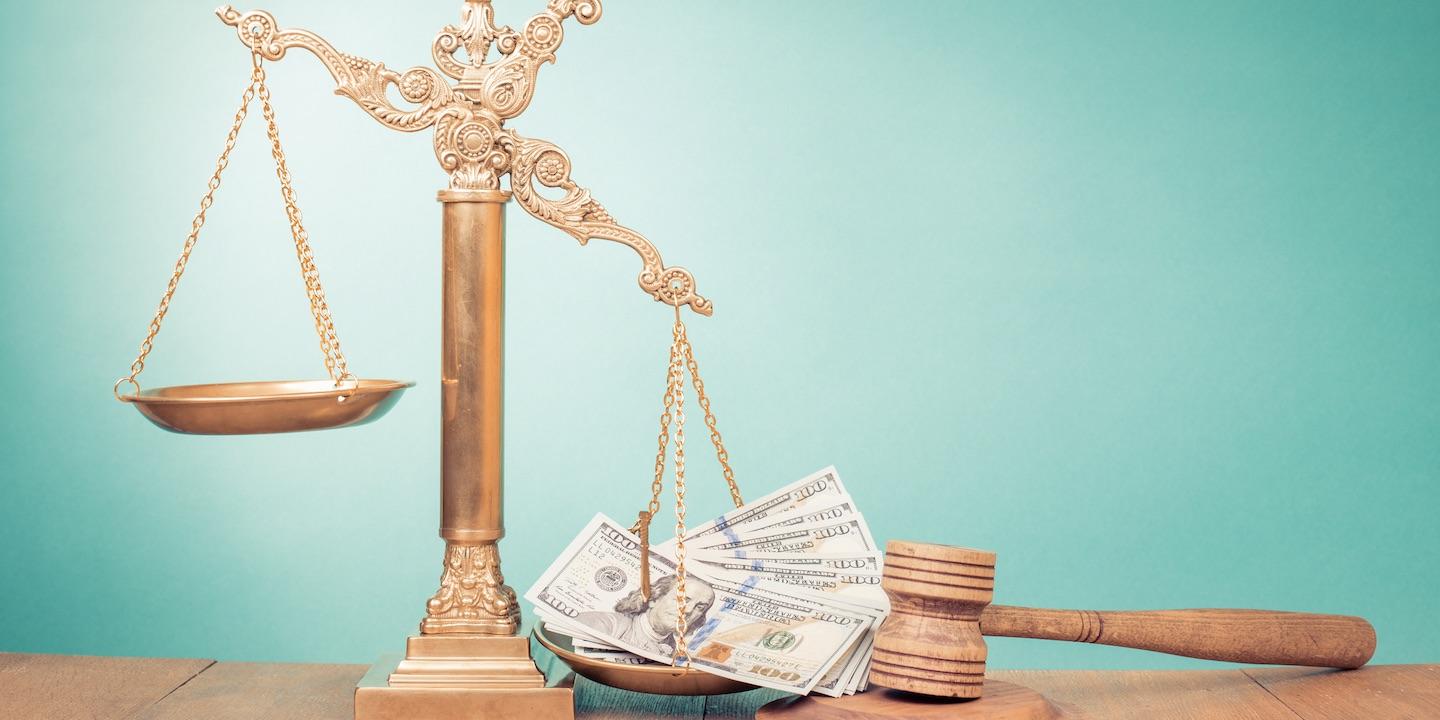 NEW ORLEANS — A federal lawsuit was recently filed against Orleans Parish Magistrate Judge Harry E. Cantrell by two civil rights groups.
According to the June 27 complaint, which was filed in a New Orleans federal court, Roderick and Solange MacArthur Justice Center and the Civil Rights Corps accuse Cantrell of violating pre-trial arrestees' constitutional rights. They allege that he issues arrestees exorbitant amounts, no less than $2,500, for bail with no regard for whether the arrestees can pay it and without considering no-cost options for their conditional release.
The lawsuit also alleges a conflict of interest between Cantrell and commercial bond companies. According to the lawsuit, Cantrell insists that arrestees post bail through commercial bond companies rather than using cash payments. Cash payments are refunded to arrestees at the end of their cases; however, arrestees must pay non-refundable fees should they opt to use commercial bond companies.
A portion of those transactions—1.8 percent—goes to the criminal district court fund for operating expenses, the lawsuit says. Annually, the court collects around $1 million in commercial bond company proceeds.
"It's certainly our goal to get a federal court to declare his practices as unconstitutional, which would ultimately require him to change the practices." Katie Schwartzmann, attorney and co-director of the Roderick and Solange MacArthur Justice Center, told the Louisiana Record.
The lawsuit was filed on behalf of Adrian Caliste and Brian Gisclair, who were arrested on misdemeanor drug possession allegations in separate cases. Despite being minor, non-violent offenses, Cantrell refused to release them on their own recognizance and instead imposed bail—$2,500 for each offense.
Gisclair was issued $2,500 for one count of drug possession while Caliste, who was accused of drug possession and drug paraphernalia, was issued bail of $5,000. Neither of them could afford the 12 to 13 percent surety bonds to secure their release.
"The goal of the litigation is to change the way that he's operating in his court," Schwartzmann said. "Because, as you can see when you read the lawsuit, individual criminal defendants, individual lawyers in his court have tried to raise this over and over again. Where they say, 'Judge, what you are doing is illegal and I object.' And he continues to do it, which is why we felt that the federal legislation was necessary."
Besides the two plaintiffs, the civil rights suit is seeking class-action status for "similarly situated people who are all subject to the defendant's post-arrest, money-based detention scheme."
Schwartzmann and the Roderick and Solange MacArthur Justice Center have been pushing for reform of the bail bond system for a while.
"Our office has also been involved in reform efforts elsewhere in the state," Schwartzmann said. "We filed litigation in Ascension Parish, filed up in Bausher, we have a lawsuit in Lafayette around the bail systems in those jurisdictions. And one of the things that all those lawsuits have in common, and I think an important reform point, is seeking a system in which the court holds an individualized determination when an arrestee appears before it. That's what the law actually requires."
Schwartzmann also said the rampant abuse of the bail system and Cantrell's practices are nothing new in New Orleans, citing its high incarceration rates as evidence to a systemic problem of relying on bail to insure arrestees meet their court dates.
"There have been bail reforms challenges dating back years by local advocates who have been concerned about the way people are detained pre-trial in New Orleans Parish," Schwartzmann said. "As you probably know, New Orleans historically has incarcerated more people than anywhere in the United States per capita. A large part of that statistic is the fact that we detain a lot of people pre-trial rather than releasing them either on their own recognizance, meaning we just give them a date to come back to court or setting non-financial alternatives. So, this has been a problem in New Orleans for a long time."