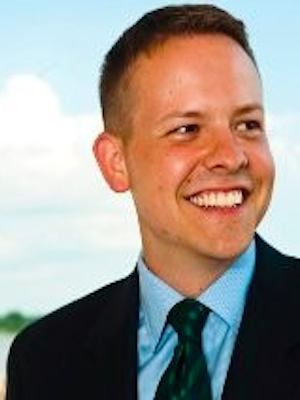 James Baehr of Pelican Institute Courtesy of Pelican Institute
The Louisiana Motor Transport Association is on high alert for auto accidents that might be out of the ordinary, as staged accidents are becoming all-too-common in the state.
According to TransportTopic, an accident that took place on Nov. 17, 2017 was suspicious in its details as an 18-wheeler driver was informed that he had sideswept a car; however, the truck had no damage and the data system on the vehicle had not recorded any impact.
Whitestone Transportation, the employer of the truck driver, is now facing a trial date of March 18, when it expects to face a number of allegations in the plaintiff's quest for a large settlement from the transportation company.
The Pelican Institute for Public Policy is not surprised at the idea of staged accidents, as Louisiana is well known for having massive settlements for auto accidents, seemingly regardless of the severity of the damages.

Courtesy of Unsplash
"These types of scams are egregious and, sadly, unsurprising given the hefty payouts avaliable due to Louisiana's extremely high jury trial threshold, which is more than double any other state in the nation," Pelican Institute general counsel James Baehr told Louisiana Record.
The Louisiana Motor Transport Association has been on the lookout for these staged accidents, as they many times bear similarities such as a witness who will give a statement to police officers but does not stay at the scene of the accident for very long. The same attorneys and doctors are often used as well, according to the association.
The jury trial threshold in Louisiana is $50,000, which many judicial experts believe contributes to high auto insurances rates in the state, Louisiana Record reports. Baehr also believes that the threshold is a major factor in the rates, which is negatively impacting families throughout the state.
"No wonder Louisiana working families pay the highest car insurance rates in the country, and job creators choose to head elsewhere," Baehr said.