Louisiana 5th Circuit Court of Appeal Judge Hans Liljeberg, running for the District 1 seat on the state's Supreme Court | facebook.com/ElectLiljebergSupremeCourt
NEW ORLEANS – Four Republicans are vying for an open Louisiana Supreme Court seat in the 1st District in Saturday's primary, with one candidate getting support from the state's coastal and oil litigators.
"Coastal litigation lawyers are lining up behind 5th Circuit Judge Hans Liljeberg, a Republican running for the open seat," Louisiana Lawsuit Abuse Watch Executive Director Lana Sonnier Venable said. "With the delicate balance of the state's highest court on the line, voters should know the facts about the candidates and the special interests supporting them."
Liljeberg, a judge on Louisiana's 5th Circuit Court of Appeal since his election in 2012, has received hundreds of thousands of dollars in indirect and direct campaign contributions and campaign ad support from trial lawyers and trial law firms this campaign, according to publicly available records. His term on the appeals court expires at the end of 2022.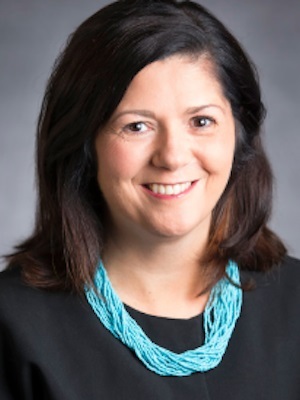 Louisiana Lawsuit Abuse Watch Executive Director Lana Sonnier Venable | Photo courtesy of Louisiana Lawsuit Abuse Watch
He is one of four Republicans running in the Oct. 12 primary election for the District 1 seat previously held by Justice Greg Guidry, who was appointed to the U.S. District Court for Louisiana's Eastern District of Louisiana. Liljeberg and the other three candidates are running to fill out the remaining eight years of Guidry's term.
The stakes in this race are very high, Venable said.
"Louisiana justices serve 10-year terms and rarely face opposition in their re-election campaigns, so the outcome of this race to fill an open seat could determine the direction of the state's Supreme Court for decades," she said.
District 1 generally covers the greater Jefferson Parish area, including portions of Orleans, Jefferson, St. Tammany, Tangipahoa, St. Helena and Washington parishes.
Also running in Saturday's primary are 1st Circuit Court of Appeal Judge William J. Crain, Covington attorney Richard Ducote and Jefferson Parish District Court Judge Scott Schlegel.
If none of the four candidates for Guidry's former seat on the Supreme Court receives a majority of the vote - 50 percent, plus one - the top two candidates will advance to a runoff in the general election.
Late last month, the four candidates met during in a Federalist Society-sponsored forum at Loyola law school for "a gentlemanly discussion" before two dozen students and faculty. The four discussed privacy, search and seizure law, separation of powers, how to interpret state law and other practical legal concerns.
The four did not discuss their campaign finances or the legal challenge to how lines for voting districts, including District 1, currently are drawn.
"I will always look to the statute," Liljeberg said during the forum. "I will always follow the precedent of the Louisiana Supreme Court. I will follow the law, in a good civilian way."
Campaign finances, the district line legal challenge in federal court and other hard-hitting topics haven't come up much at all in the campaigns of the four candidates in a race one news outlet referred to as "high on intrigue, low on interest."
Attracting so little attention, it isn't clear what impact financing will have on the race for the District 1 seat, widely viewed as a swing vote in coastal oil and gas litigation.
Schlegel's campaign has benefited from "a six-figure budget" provided by the Louisiana chapter of Americans for Prosperity (AFP) and, by mid-September, Crain reportedly had almost $49,000 in his campaign coffers, more than twice what Liljeberg had at the time, but the disparity did not last.
The same trial attorneys and trial law firms, particularly those active in coastal litigation, whose financial contributions have been questioned in previous political campaigns, are directly and indirectly contributing to Liljeberg's campaign. Those contributions quickly raised the amount Liljeberg had on hand by $190,000.
Prominent among those names is attorney John Carmouche, a partner in Talbot Carmouche & Marcello in Baton Rouge with close ties to Louisiana Gov. John Bel Edwards and who represents landowners and parish governments in lawsuits against oil companies. Carmouche, who has a history of aggressively challenging critics and news outlets who report about his political support and campaign contributions and that of his law firm, reportedly contributed $1.1 million toward Bel Edwards' successful run against David Vitter in 2015.
Talbot Carmouche & Marcello and two other trial attorney firms, Morrow, Morrow, Ryan, Bassett & Haik in Opelousas and Cossich, Sumich, Parisola & Taylor in Belle Chase, each contributed $25,000 to the Citizens Fighting Crime Political Action Committee (PAC), chaired by Carmouche. The PAC reportedly passed those contributions onto the Liljeberg campaign.
Mudd Bruchhaus & Keating in Lake Charles reportedly gave $100,000 to the Louisiana Republican Judiciary PAC, chaired by Louisiana GOP chair Scott Wilfong, which also reportedly passed that contribution onto Liljeberg's campaign.
By the end of August, Liljeberg had received a total of $15,000 in direct contributions from trial lawyer firms Morrow, Morrow, Ryan, Bassett & Haik, Veron, Bice, Palermo & Wilson in Lake Charles and Mudd Bruchhaus.
In Louisiana, direct campaign contributions are limited to $5,000. Candidate supporters who want to contribute more often give their money to PACs, which in turn can provide indirect financial support to their preferred candidates.
Citizens Fight Crime PAC also spent more than $91,000 on a Liljeberg campaign ad that declared him as "recognized for his judicial independence" and "a law and order judge for our security," according to the Brennan Center.
Some observers, including Louisiana State University Law Center professor emeritus John Baker who attended the Federalist Society-sponsored forum, have recommended that any seated judge be required to recuse himself or herself in cases where their campaign contributors become litigants. That has happened on the state's Supreme Court, in one case forcibly.
For this story, Baker said that a judge or justice "in any case involving a lawyer, law firm, corporation, union or person who gives over a certain amount of money to the judge's election campaign," should recuse himself. Baker added the "certain amount" to trigger recusal isn't clear.
"I don't know what that amount should be," he said.
Liljeberg's public statements have mentioned none of the financial support his campaign has received or what he would do if a high-contributing supporter were to appear before him in a case.
"I'm running for the Supreme Court," Liljeberg said in a July 25 tweet pinned to his Twitter page. "I've spent my career in the legal profession as an attorney, litigator, and a prosecutor. I've served 10 years on the district court and seven years on the court of appeal."
In the video included in the tweet, Liljeberg referred to the Louisiana Supreme Court as "the highest court in our state and even though most people will never have a case heard here, its decisions affect all of us and impacts how we live our daily lives. This is why it's so important to elect the right person to serve on this court."
The video also refers to Liljeberg's experience as a judge, including civil cases "from divorces to complex class actions" and criminal cases "from disorderly conduct to capital murder."
"My qualifications have prepared me to serve on the Supreme Court," Liljeberg said in the video. "As a judge, I believe in the rule of law. Judges should impartially apply the law, not rewrite the law."
The Louisiana Record reached out to Liljeberg's campaign, The Committee to Elect Hans Liljeberg, and via his email address at Tulane where he is an adjunct lecturer, for him to expound his reasons for running and about the campaign donations he has received from trial lawyers and trial law firms, but received no reply.